Spending time at the annual ASHRAE show in Chicago, I noticed there were three immediate trends in the HVACR industries:
1. Connectivity of equipment (real time feedback) and apps for mobile devices.
Home automation has received the most attention but from what I saw at the show, it is just the beginning. The question still remains, how much information does the consumer really want?
2. Green
It is no secret that Energy Efficiency is top of mind. OEMs continue to push sustainability for new standards that are forthcoming or for marketing purposes. Being "green" is trending and people like to associate with companies that are environmentally friendly.
3. Help Wanted!
It was surprising to learn that several companies are looking for Application Engineers. Especially with experience with Air and Water Moving Systems.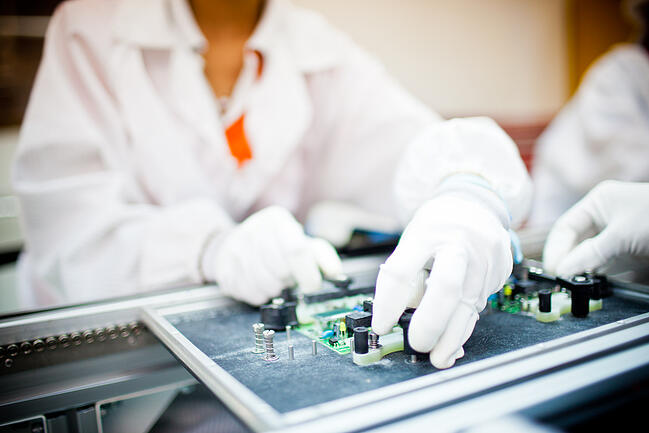 Some companies were more subtle about the lack of staff in their engineering department and others were quite vocal. It's almost as if part of the mission of attending ASHRAE was looking for talent. There were several prominent displays with, "We're Hiring Application Engineering" signs. In years of attending this annual show this was the first time there is an overt gap in supply and demand for talented engineers!
Why? The consensus was the biggest culprit is new Energy Efficiency Standards soaking up a lot of bandwidth in the engineering department. OEM's are stuck between focusing on R&D for new products to achieve a competitive advantage in the market and validating that legacy products can achieve Energy Star ratings. With the deadlines looming engineers are overworked and teams are understaffed.
This drain on talent inside the OEMs has led to them pushing some quality and validation protocols downstream to their contract manufacturing partner and sub-suppliers. Seriously? Yes, we have seen first-hand that shift from being a supplier to a strategic partner by simply offering assistance to an overburdened engineering time. Be it life-cycle testing, third-party validation (UL) assistance, even slight redesign to achieve specific static pressure or CFM, all options are on the table to help the OEM achieve their objectives.
So where do you go to find elusive engineering talent if this is you?
Referrals: You know your industry and sometimes a note within your network would produce 'the one.'
Industry: There continues to be consolidation within the HVACR industry. I'm thinking there will be engineers who are looking for new opportunities.
Professional Networking: Whether it is through LinkedIn or a paid search consultant, there are talented application engineers out there.
Keep looking. The right one may be closer than you think!
Related Post: