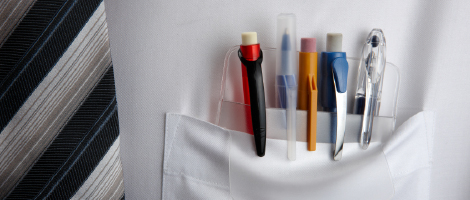 I get asked all the time, well as many times as an engineer can be asked, "Jeff, What have learned in all your years of manufacturing overseas?" So in the spirit of a good list I've come up with my version of the Top Ten best practices to Domestic Offshore Manufacturing. Here we go:
Don't overlook the Domestic -- In order to successfully manufacture offshore, an organization must first have the capabilities AND take the time to understand what the 'domestic' customers' requirements truly are!
Offshore; feet on the street are key—the model only works with a significant presence in each country of manufacture (whether working with sub-suppliers or a fully owned factory) to understand the local culture, negotiate the best pricing, and manage suppliers' performance
Manufacturing is not performed by brokers and importers—, customers are best served working with a manufacturing company that has expertise and proven experience to actually make products and manage the supply chain.
Offshore manufacturing is not a zero-sum game—the additional competitiveness achieved via targeted, strategic outsourcing inevitably leads to growth (in both sales and domestic jobs) for EW's customers.
Trust but verify-- you only get the performance and quality level for which you ask and to which you inspect. Those expectations must be clearly set, consistently communicated, and inspected for in each shipment.
A transparent supply chain is key—EW qualifies suppliers on critical manufacturing capabilities, agency (UL, CE, etc…) approvals, competitiveness, IP stewardship, safety, and labor practices to name a few.
Diversify, Diversify, Diversify the supply chain — whether among suppliers within a single country or by manufacturing/sourcing in two or more countries, diversity in the supply chain provides security, flexibility, and maximum competitiveness.
Are you really ready to go offshore? Mature products fit best—while offshore manufacturing can successfully be implemented for well-designed new product launches, products with some manufacturing history, a proven sales track record, and predictably high volumes offer the best results.
Offshore manufacturing is not "one size fits all"—for reasons of strategic core competencies, specialized material or process unavailability, freight considerations, and cost make-up, every part or assembly may not be a good candidate to be made offshore.
Murphy's Law! Murphy is a world traveler and his law applies everywhere—if it can go wrong, it will. It takes proven systems and experience to deal with the inevitable speed bumps that naturally come with manufacturing and sourcing offshore.
East West has been manufacturing overseas for well over a decade. Clearly you are free to blaze your own trail and learn these same lessons. My only advice to you: Please take our advice to heart. Save yourself the time and trouble. Whether you manage your own offshore global supply chain or seek the advice of company like East West to perform the service for you, you will be at least Ten Steps ahead of the game.
Good luck!
Jeff
Jeff Sweeney, EVP/CMO East West Manufacturing, Atlanta, GA 404-252-9441