East West Manufacturing is excited to unveil its core values!
At East West Manufacturing our vision is to live by a set of core values that not only define who we are as a team and our culture, but also prove the framework for us to become the company we want to be. East West is committed to:
We act with INTEGRITY in everything we do.
We are ACCOUNTABLE to our customers and do what we say we are going to do.
We OPEN BORDERS to enable our customers to leverage the efficiencies of a transparent global supply chain.
We RESPECT the rights, safety, and cultures of our local labor forces and strive to develop partnerships with like-minded suppliers.
We COLLABORATE with customers to maximize their competitiveness.
We demand the highest levels of QUALITY from our colleagues and suppliers to the benefit of our customers.
We EMPOWER our team to innovate and foster their entrepreneurial spirit in support of customer goals.
We savor the opportunities to LEARN regardless of how they arise.
We crave DIVERSITY in all things – industries, processes, team members, and cultures.
We SUPPORT the communities in which we operate.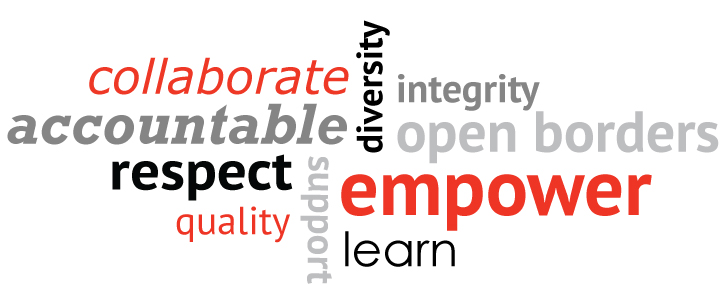 East West Manufacturing is a global organization and we have our core values translated for the countries that are a part of our company. Our Values in Chinese, Vietnamese, and Hindi.
Each quarter the East West team will vote on the team member that has most exemplified the East West core values during the previous quarter. The winner will be recognized as one of East West's "Most Valuable People" and will receive the coveted MVP trophy to display for the quarter in addition to a place on our Wall of Fame and a cash prize!
404.252.9441 | www.ewmfg.com | info@ewmfg.com