One of our goals at East West is to make your business as successful as possible while helping you increase your bottom line. Vendor-Managed Inventory (VMI) is one of the many services offered by East West Manufacturing to help you do just that.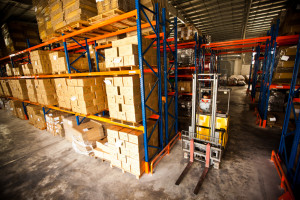 The East West VMI program is a partnership designed to help you reduce your costs by ordering more efficiently while at the same time helping us manage our manufacturing requirements caused by fluctuations in seasonal demand and shifts in the market. By giving us a broader view of what is going on in the market, we can help ensure you have product when you need it most. The East West VMI program can be utilized as merely a backup system to ensure you are ordering the right quantities for the right branches of your company or it can be used as a tool to guide all your purchases with East West.
HOW IT WORKS
You provide us with your past sales history and your inventory on hand. We use this information to forecast your demand and give you a suggested amount to order and at what frequency orders will need to be placed. This forecast, upon your approval, can be translated directly into a purchase order or adjustments can be made based on information you have about your particular market.
USEFUL FOR SMALL, MEDIUM, AND LARGE BUSINESSES
VMI is not just for big companies to utilize. For those who find longer lead times challenging, the East West VMI system can help alleviate a lot of the worry. By analyzing multiple SKU's in multiple categories, we can help you build containers that will decrease your overall stock and increase the frequency of your purchases. In turn, this will help you fully maximize the savings offered by buying directly from Asia. We can assist you in making better buying decisions, including managing costs by reducing spikes and dips in inventory.
PLAN FOR PRODUCTION GAPS
Our Vendor-Managed Inventory system is also specifically designed to deal with the Chinese holidays, like Chinese New Year, that can impact your supply chain and cause gaps in inventory if not managed correctly. East West has warehouse space in Atlanta, GA and California to accommodate inventory orders. We make it our job to be sure you are stocked with the products you need to avoid lost sales.
HOW TO SIGN UP
Let us know if you have an interest in our VMI program or if you have further questions about how it works. We would be happy to walk you through integrating your inventory reporting with the East West VMI system.
404.252.9441 | www.ewmfg.com | info@ewmfg.com