It was another exciting Holiday celebration for East West his year! On Wednesday, December 18th, the East West team started the day with breakfast at Panera Bread. As the breakfasts were handed out, tickets to board the "East West Polar Express" Trolley bus complete with the day's itinerary were tucked under the plates of food. It was a surprise for all that we would not be returning to the office, instead we would do some secret Santa shopping that day for the residents at the Belmont Village Senior Living facility as well as two refugee families with twelve children East West has "adopted."
Our first stop was Target to begin our secret Santa shopping. We paired off into small groups and filled our carts with blankets, socks, slippers, soaps and toiletries for the Senior Living residents as well as toys and clothes for the women and children in our adopted families.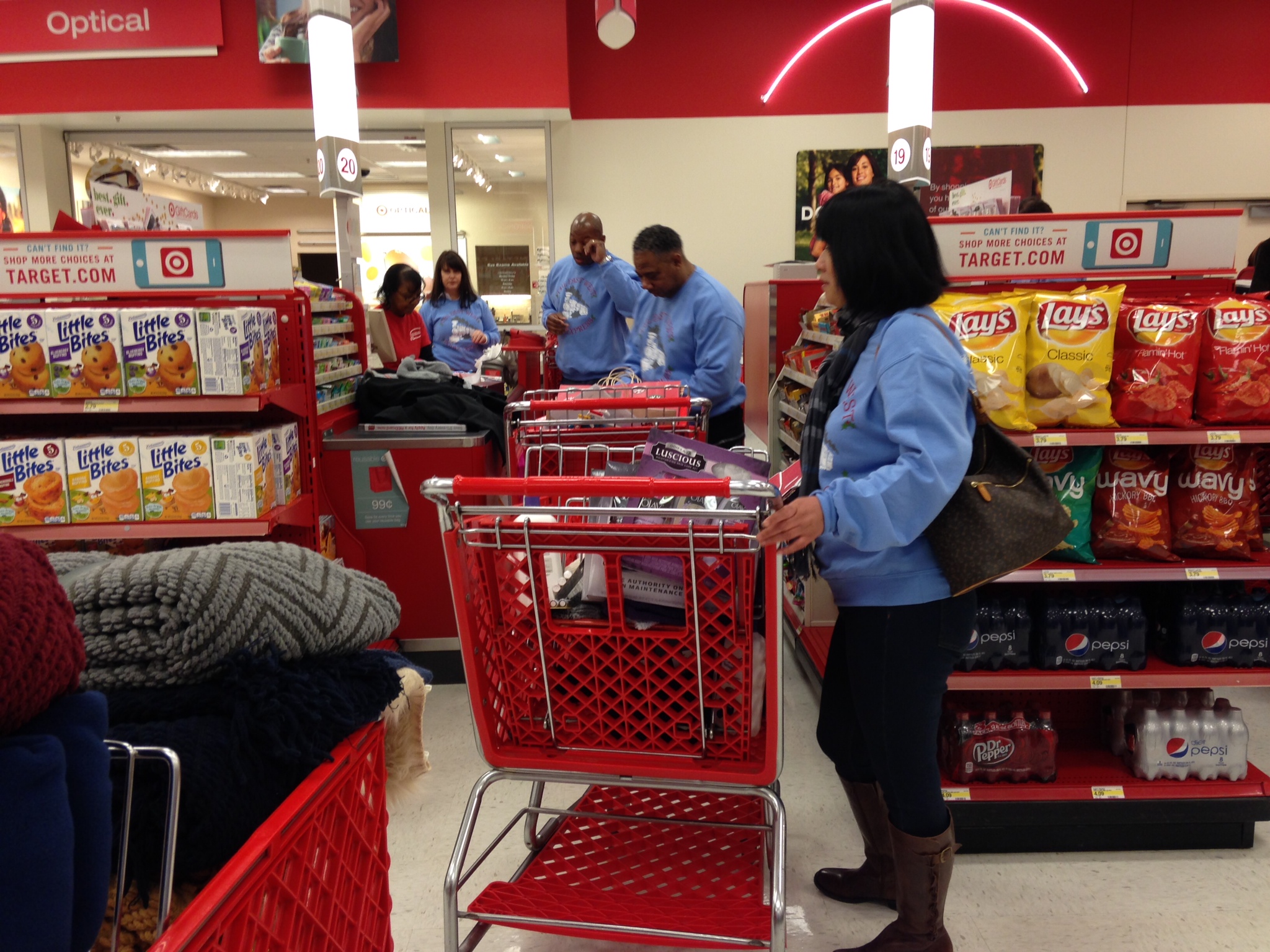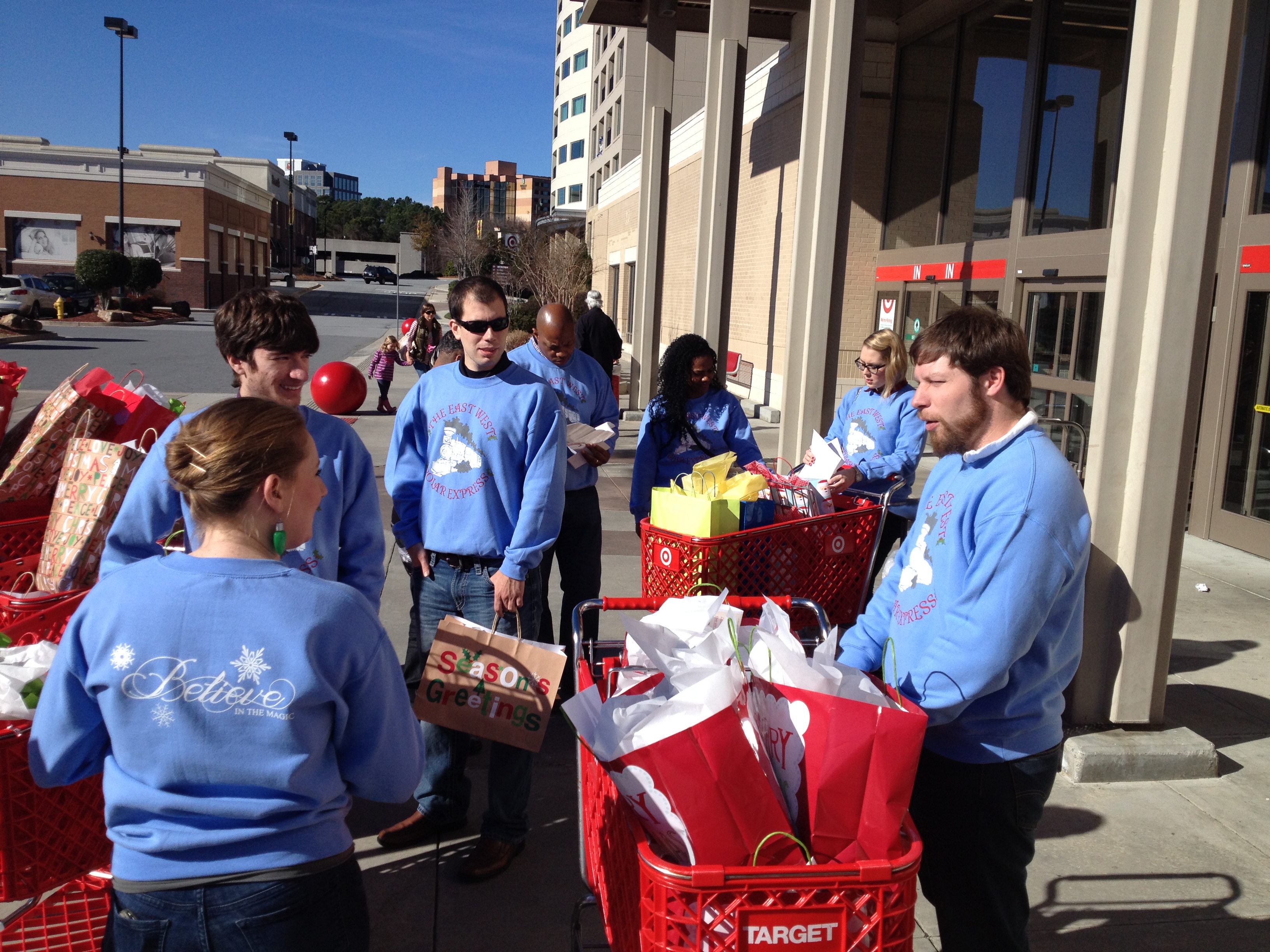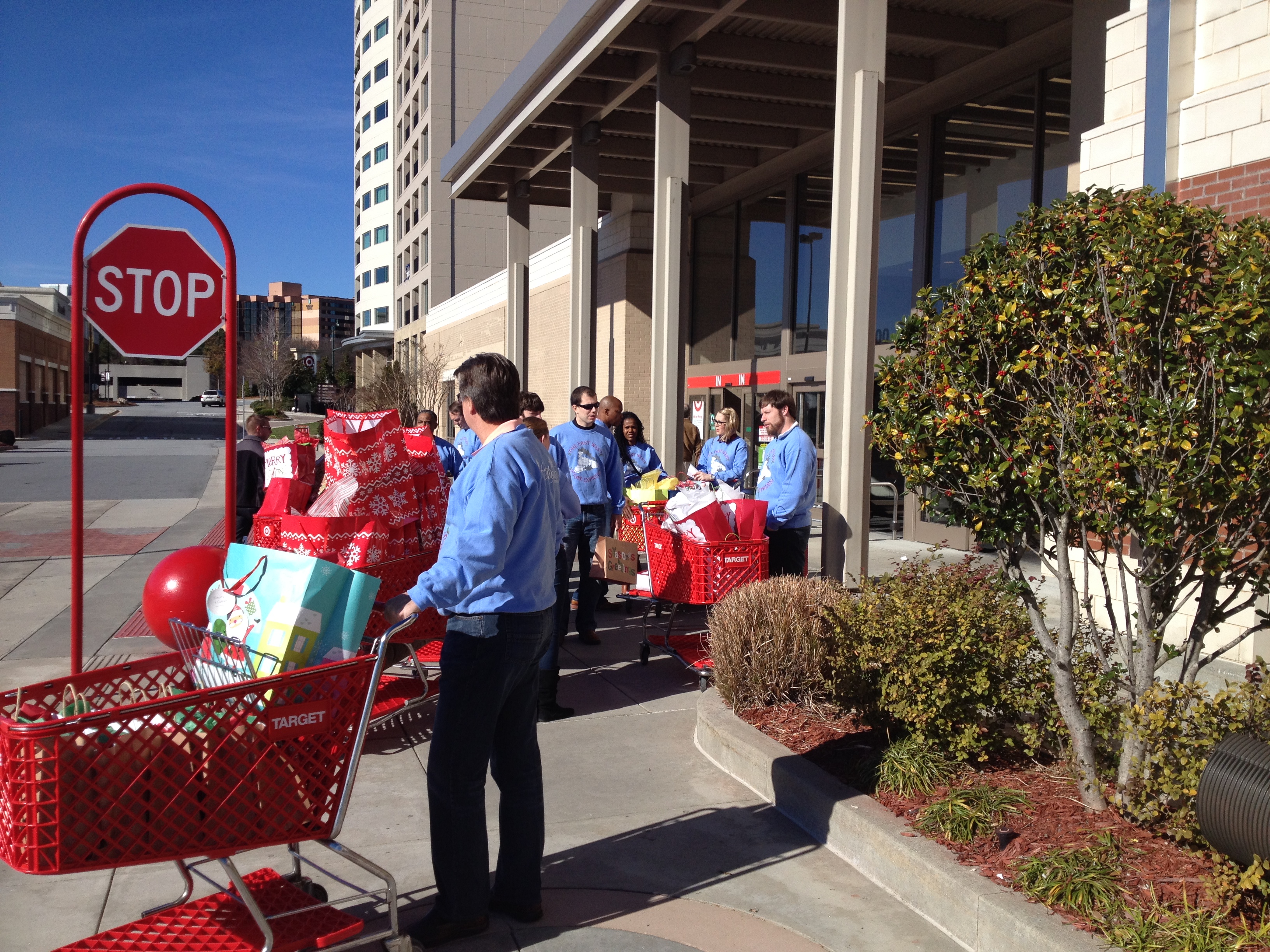 We donned our festive sweaters and scarves for the next stop at Belmont Village Assisted Living facility. The residents were so happy to see a group of smiling faces full of festive cheer! The East West team served cider and cookies to the men and women then sang several joyful Christmas carols to the group. After a round of songs and a new Bingo gift set, the East West team organized a few games of Bingo which were much enjoyed by all! We visited with the residents for a while longer, handing out our gifts, and even joining in singing the Star Spangled Banner with Roy, a resident who is a retired veteran. Many at East West say singing with him was one of the best memories of the day!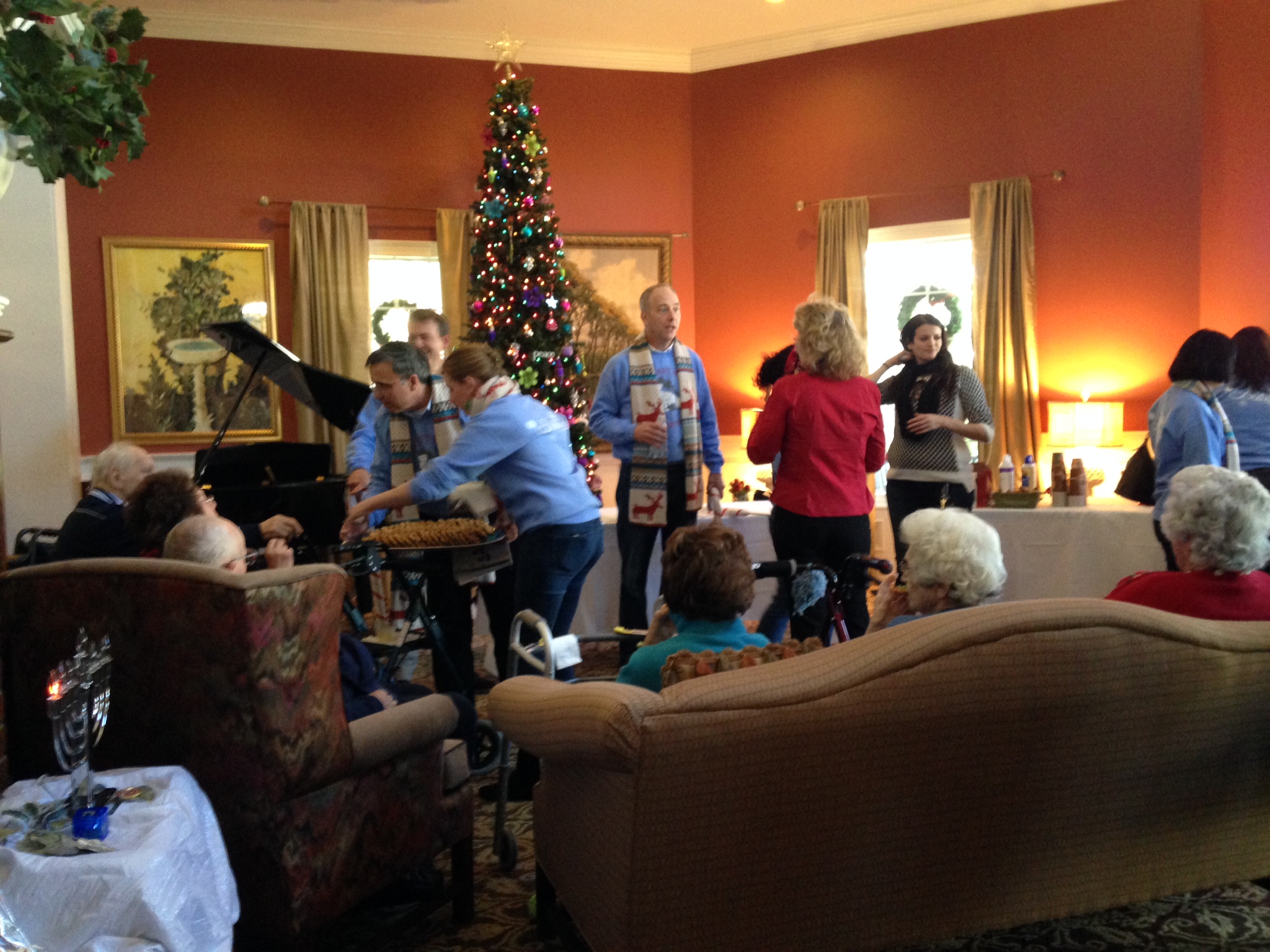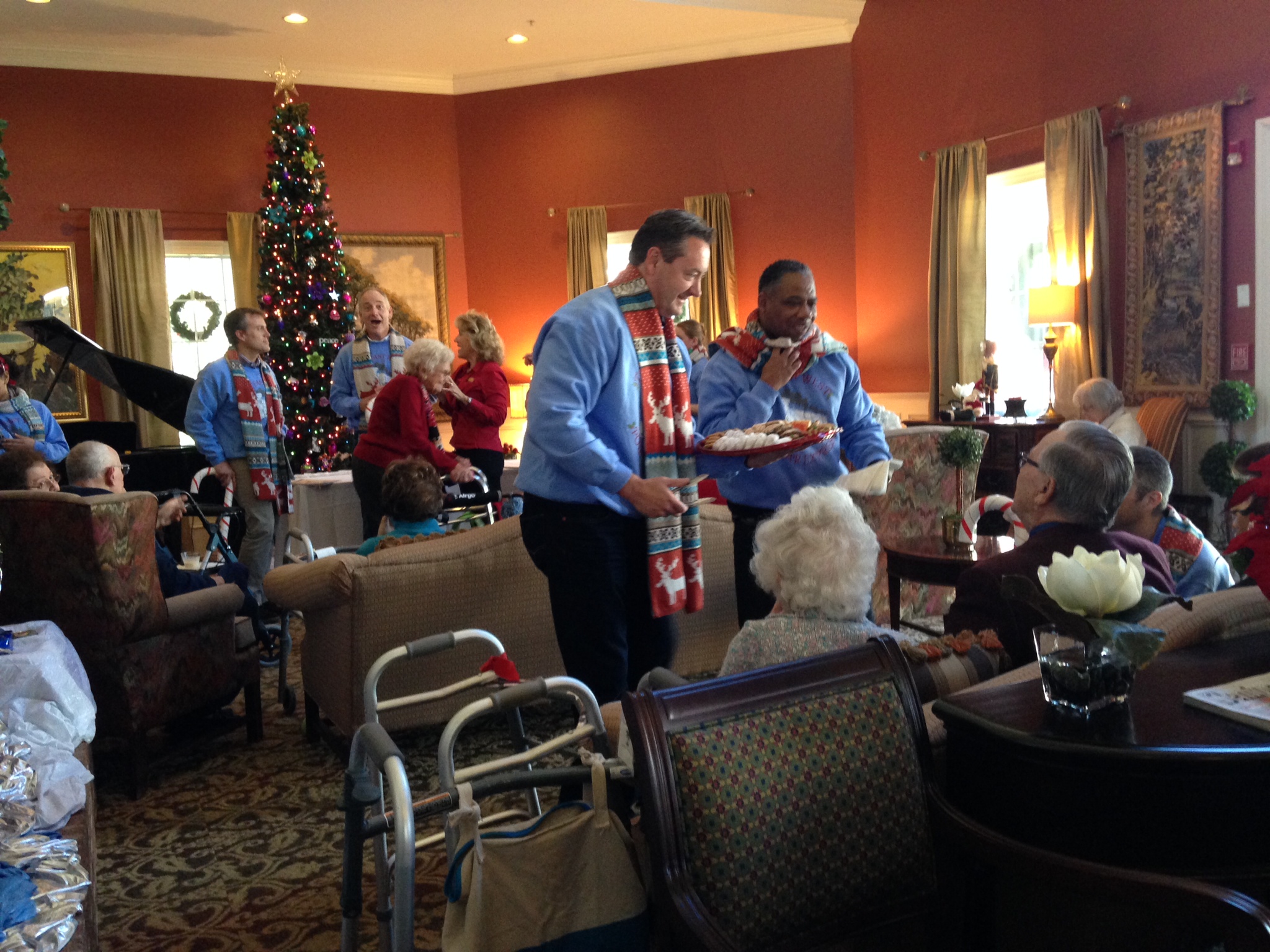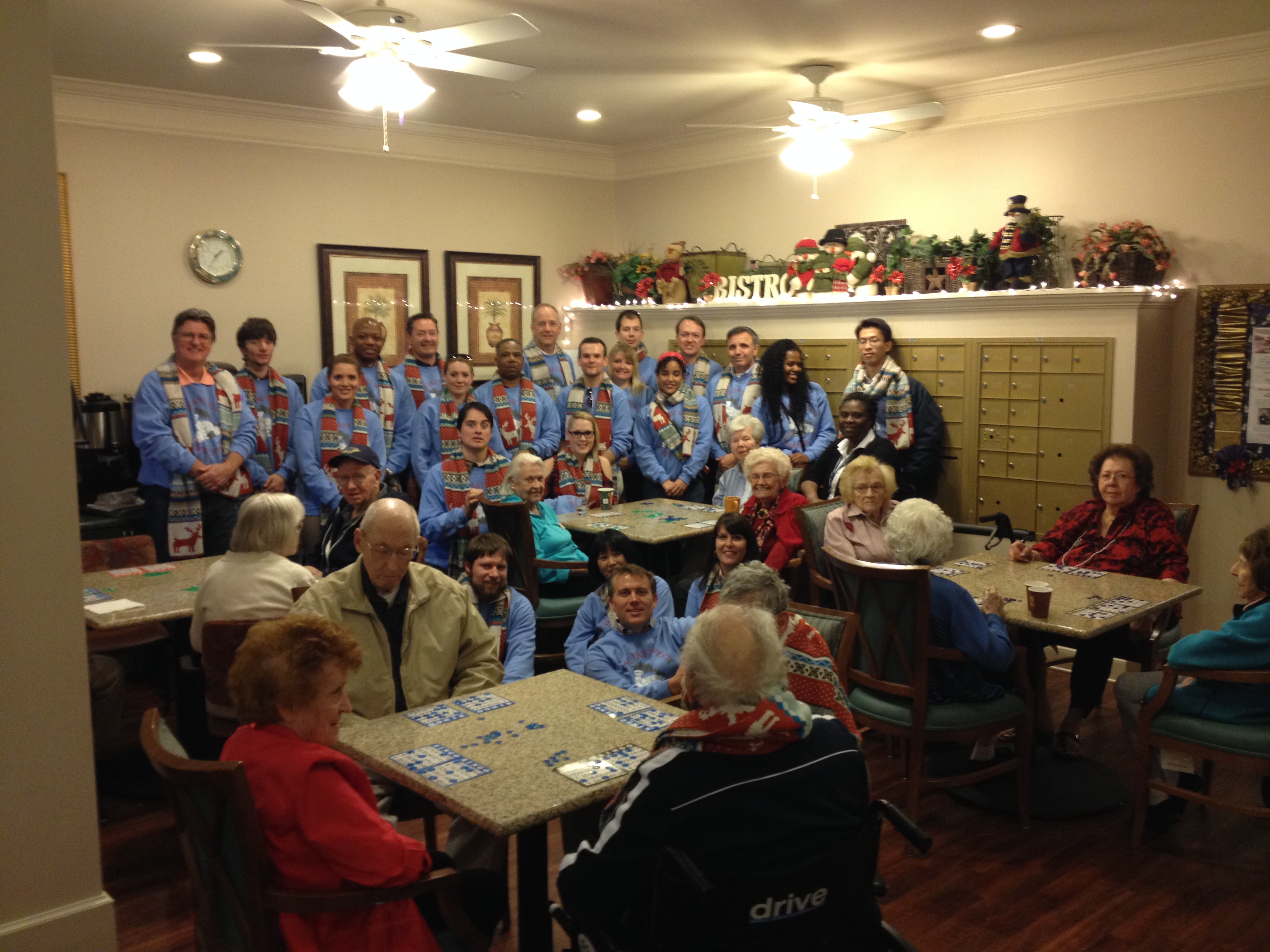 Our next stop was lunch at Nordstrom Cafe at Perimeter Mall while the "East West Polar Express" trolley bus went to pick up the families and children to bring them to the mall. The kids still had a few items on their Christmas Wish List, such as special dolls, basketball shoes, and soccer cleats, that the East West team would help take them around the stores in the mall to shop.
The kids were so excited to ride the "East West Polar Express!"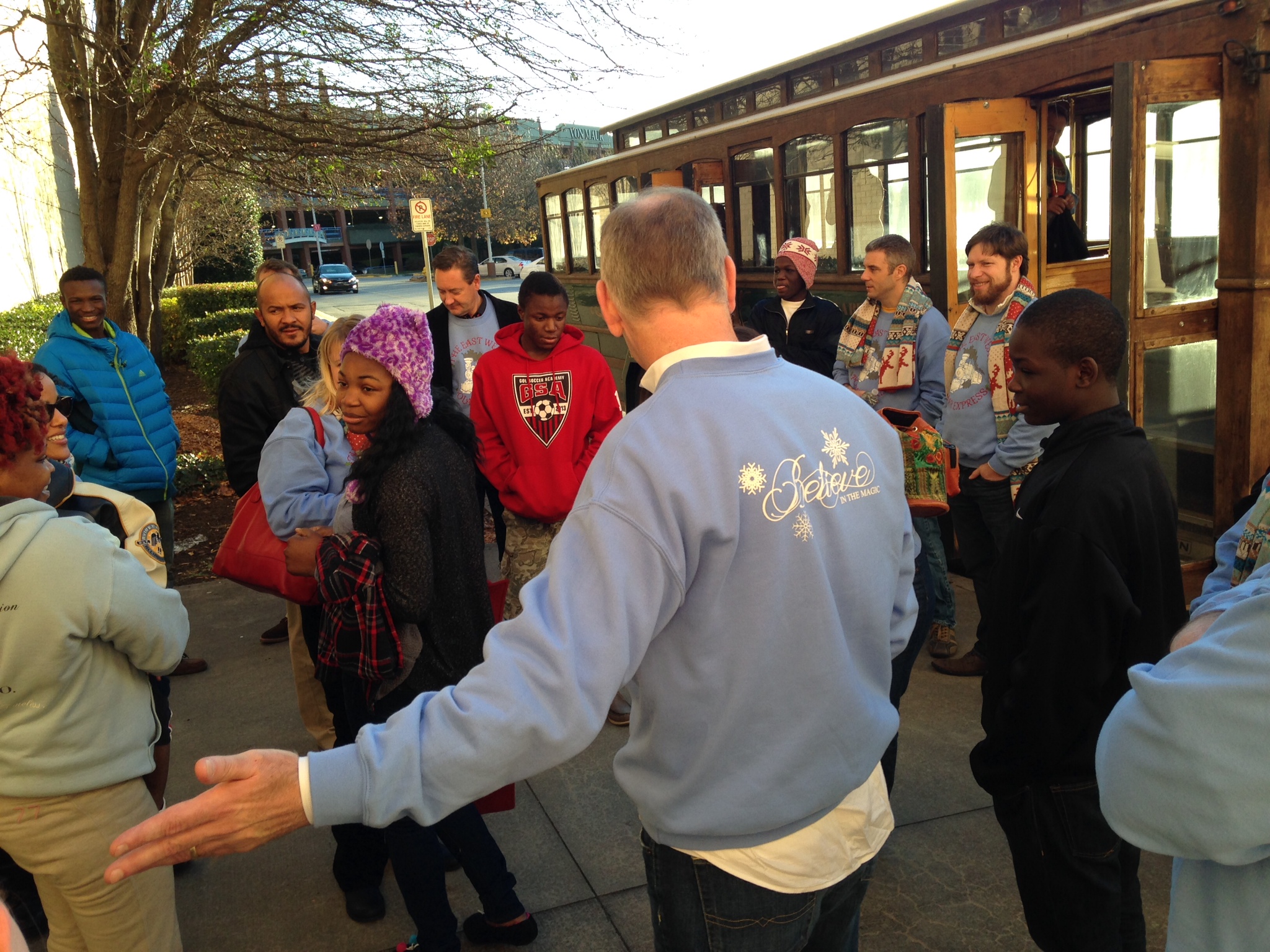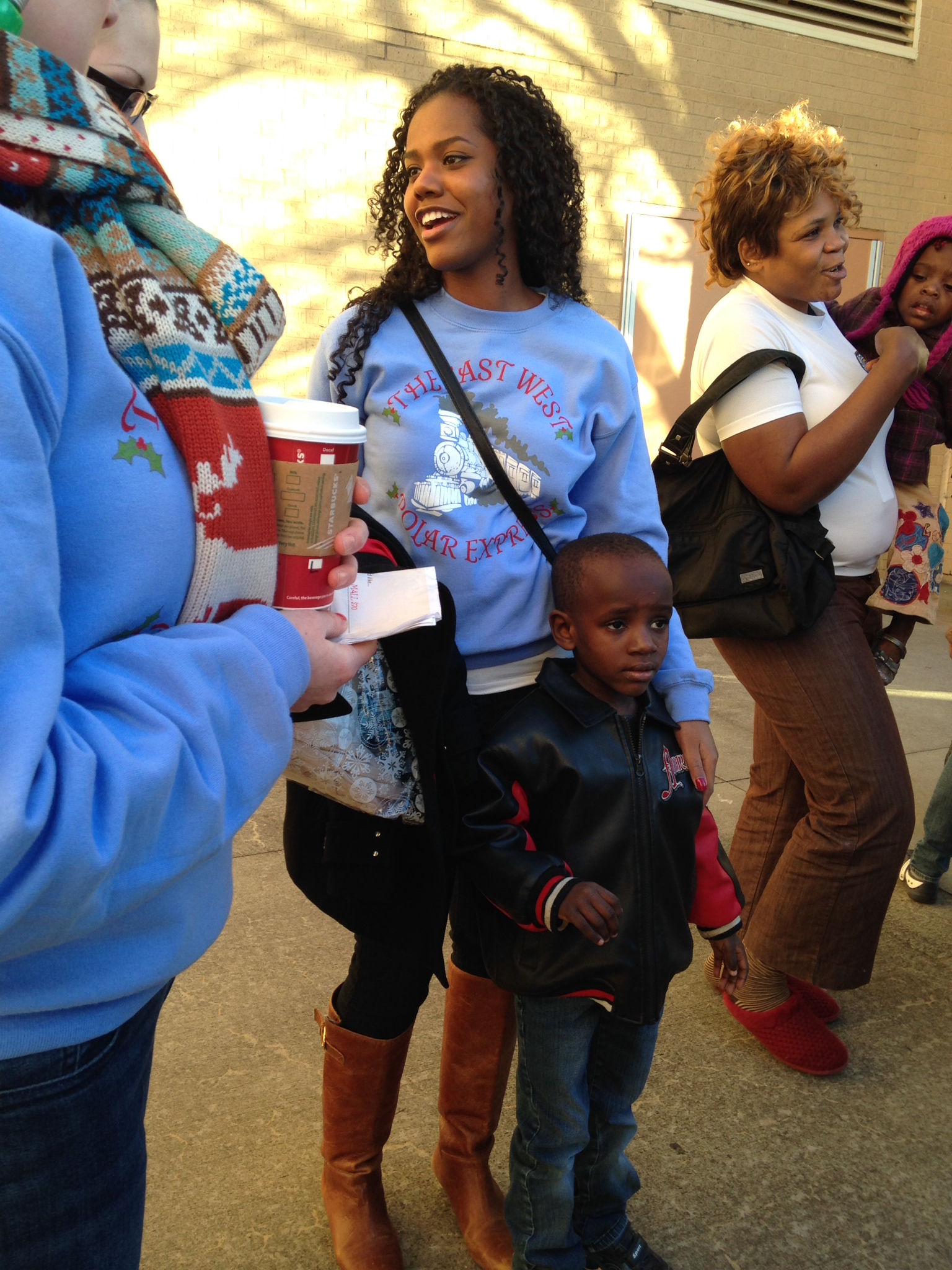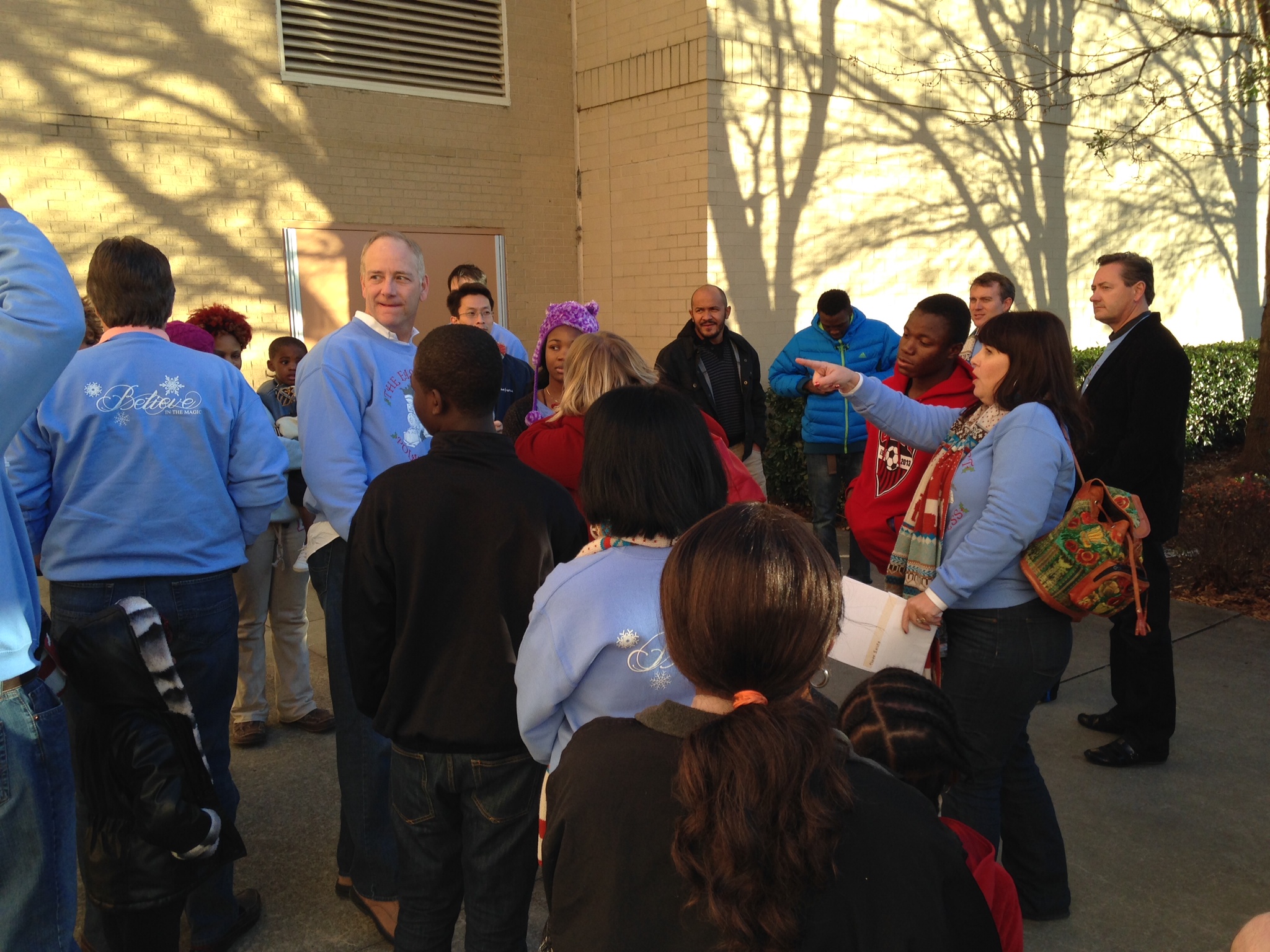 After a much needed ice-cream break from shopping, it was time to end the day on a magical note. All the children had a personal visit with Old Saint Nick himself and had their pictures taken. It was so wonderful to watch the children's faces light up when they saw Santa Claus!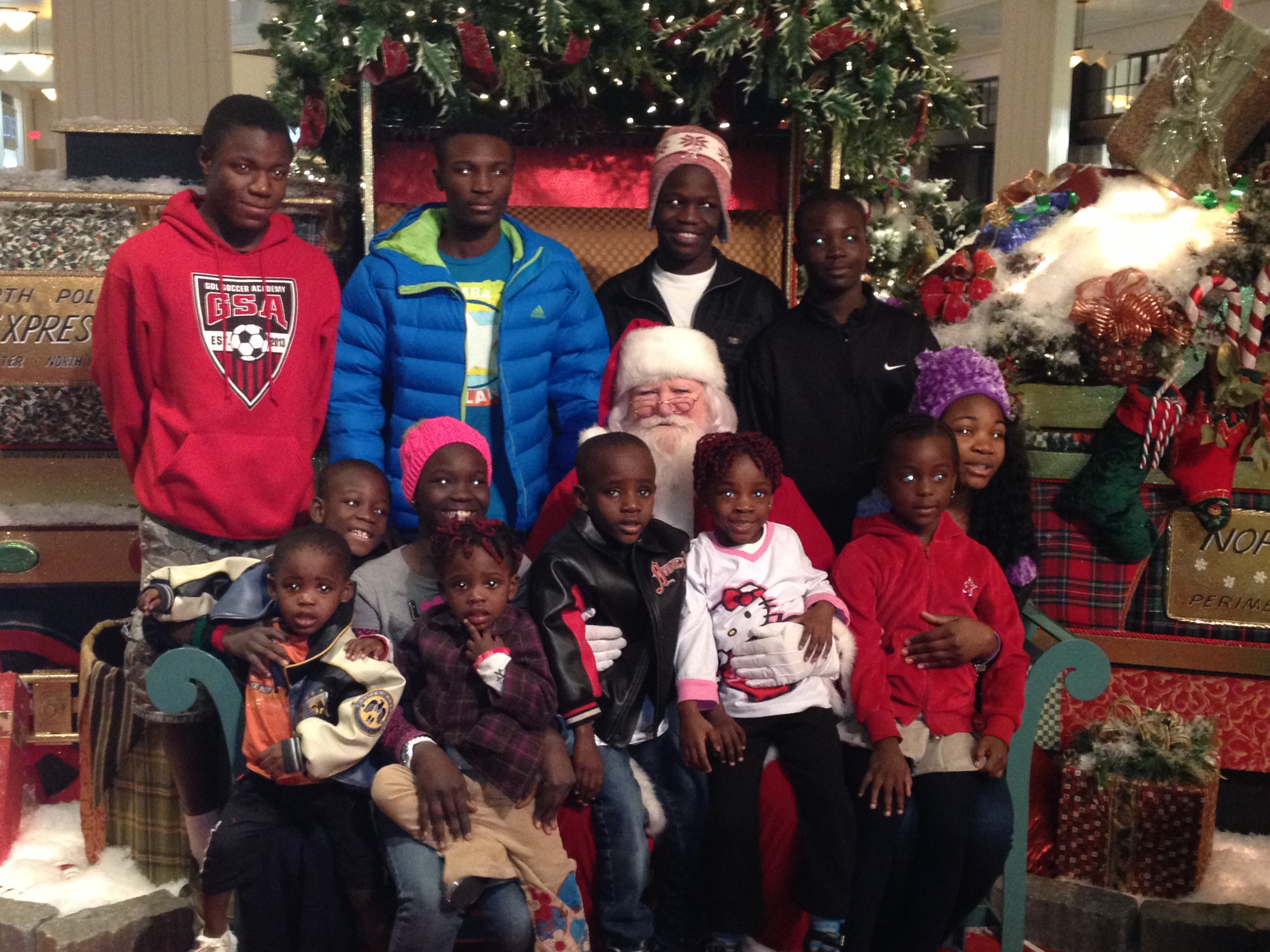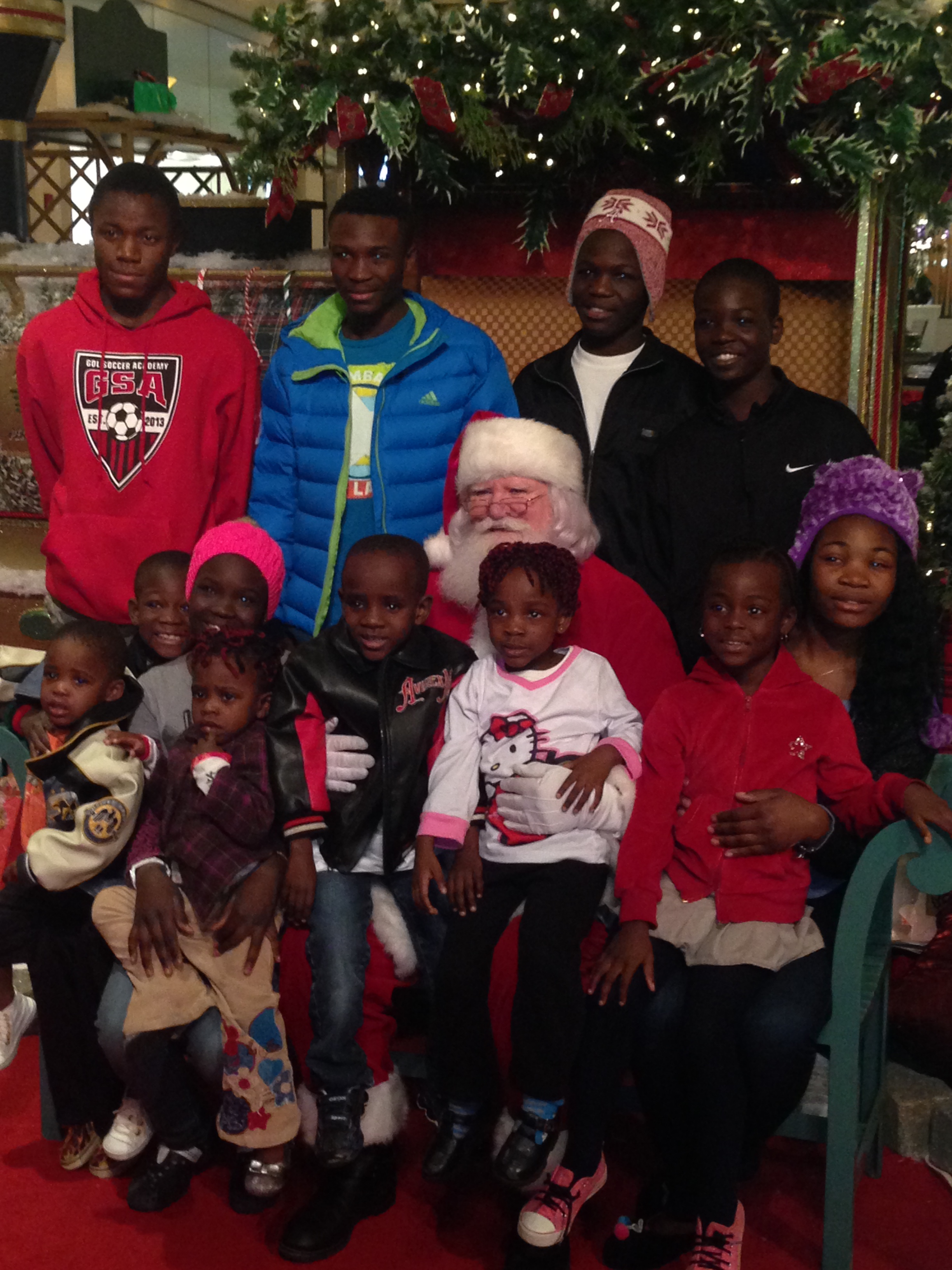 It was finally time for the families to return home and as they boarded the trolley bus, they were in shock when they saw the remaining gifts the EW Secret Santa shoppers had purchased for them earlier during the day as a surprise! The East West team gathered at Chuy's for dinner and the company holiday party. Everyone enjoyed fun games and great food; it was a wonderful way to end an exciting and eventful day full of giving!
East West Manufacturing is about what "we" can do for others. Taking a day "off" to give to those around us during this holiday season brought each of us so much joy and gave us many happy memories we will all cherish. In the words of Mother Teresa, "It's not how much we give but how much love we put into giving." Sharing the day's experience with our colleagues was a fantastic way to bring the East West team together, give back to our community, and spread holiday cheer to those around us!
We wish everyone a Happy Holiday Season!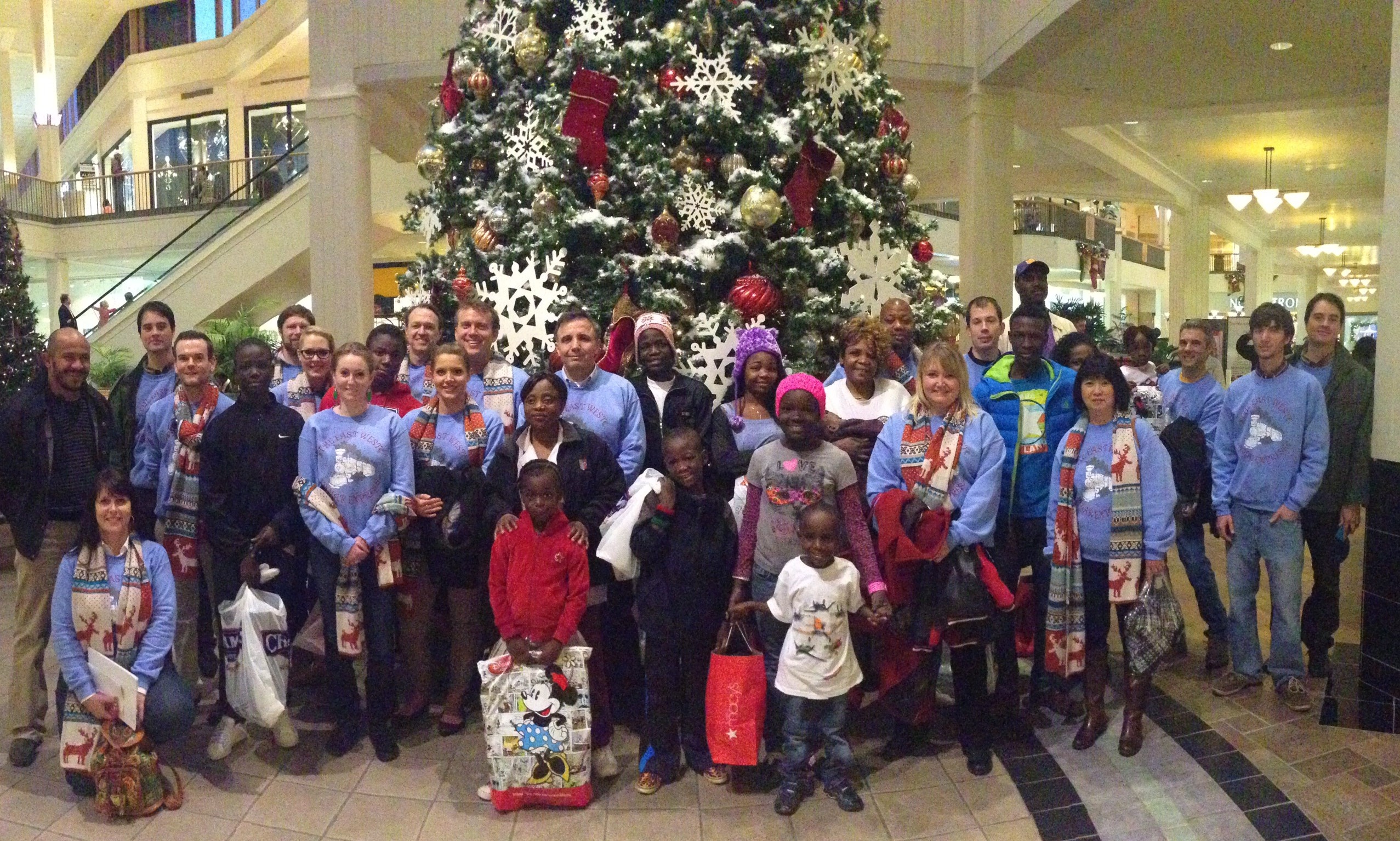 404.252.9441 | www.ewmfg.com | info@ewmfg.com