East West Manufacturing was honored again to have the opportunity to host Business MBA Students from the IAE-Sorbonne school in Paris, France. The students participated in Georgia State University's J.Mack Robinson College of Business International Business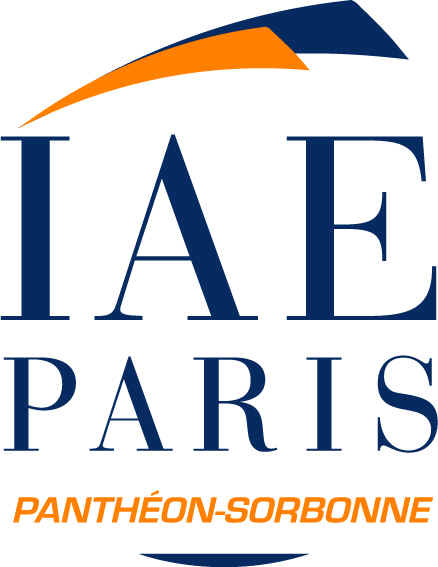 intern program in partnership with IAE-Sorbonne to spend a week learning about global marketing strategies by visiting various companies in the Atlanta area. East West Executive Vice President, Jeff Sweeney, and Business Development Manager, Andy Reese, presented to the students about East West's marketing strategies and a few marketing challenges facing East West.
After an overview of how the company works and the Marketing tools that East West uses, the students were divided into groups and given two Sales and Marketing scenarios and were asked to give their input on how to best solve the two challenges. The East West Marketing Team received excellent feedback and ideas from the students on how to deal with their current marketing challenges. We hope the students gained some valuable experience learning more about the marketing to the manufacturing industry!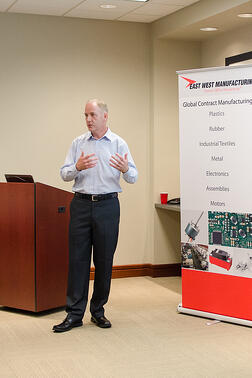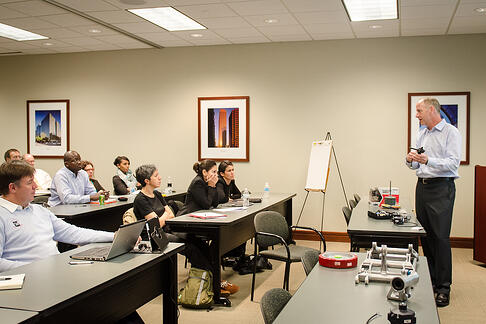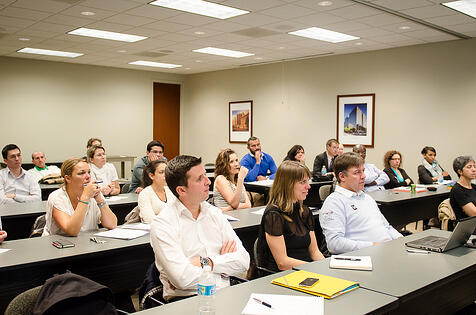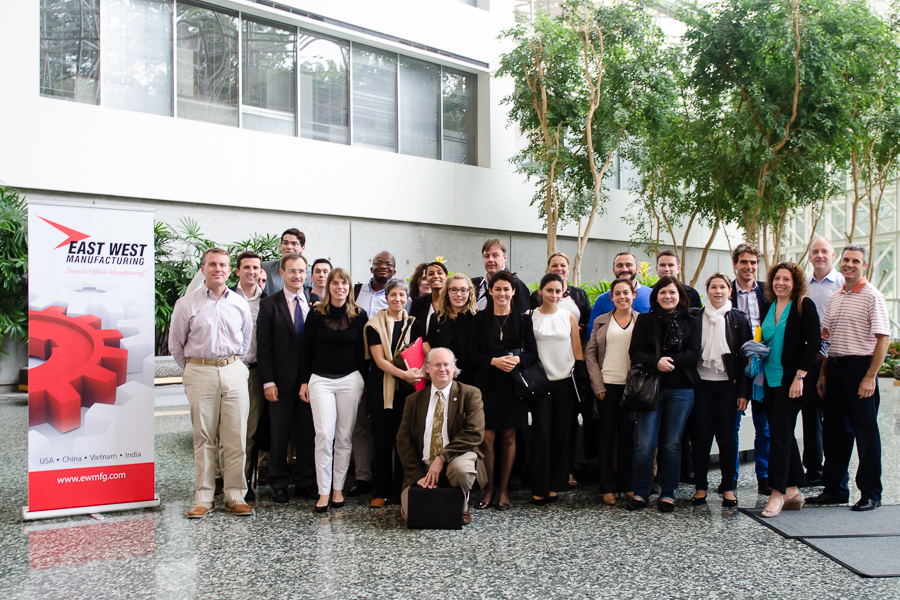 404.252.9441 | www.ewmfg.com | info@ewmfg.com