I was fortunate enough to spend a few days at the Southeast Medical Device Association (SEMDA) conference around some of the best and brightest minds in the growing medical device industry. One of the great talks included Murray Sheldon, MD, who is the Associate Director for Technology and Innovation at the FDA's, Center for Devices and Radiological Health.
The FDA has recognized it tends be viewed more as an obstacle than as an asset when it comes to approving new innovating medical devices. They realize more clinical testing is moving outside the United States and sometimes it does not come back. While reimbursement and clinical trials are driving factors in this offshore medical device migration the real roadblock has traditionally been viewed as the regulatory nature of the FDA.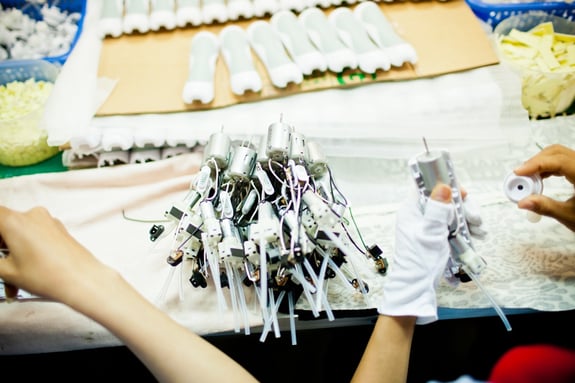 So what's next? Dr. Sheldon pointed out three goals the FDA is implementing to remove the obstacle, stimulate new device commercialization, and bolster the amount of start-up capital to continue to focus on innovative life-saving devices.
Reduce the time to get the product to market. Reduce the time of clinical trials. Get to faster benefit vs. risk vs. quality decision
Collaborate. Yes, the FDA wants to partner with you much earlier in the process and be a resource to your commercialization strategy, not a hindrance. Contact the FDA earlier to talk about your pathway and process (including clinical trials and 510(k) clearance) and approval.
Faster Decisions. Seems redundant to 1 and 2 but, yes, the FDA is really committing itself to streamline the process to make helpful decisions about the approval of your device.
You can see a similar version of Dr. Sheldon's presentation here.
There are going to be more winners as the FDA expedites the med device approval process. New companies win as they to revenue faster, hire more people and grow a business that helps people. Inventors win, the economy wins, job seekers win, manufacturers win, and most importantly you and I will win. One day you or I will either be in need of medical treatment or a friend or loved one will. And because the FDA 'helped,' the new device will change lives.
It's easy to think that we are not impacted by a regulatory agency (FDA) but that is not really true. You and I have one thing in common. One day we might be in hospital and called a "patient".
Check out our post "3 Things Medical Device Companies Must Know about Venture Capital" to learn more if you're a start-up.