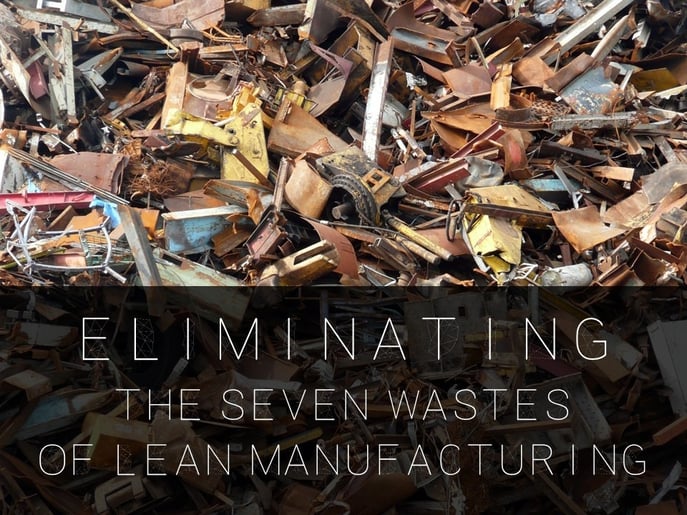 Muda is the Japanese word for waste. Waste is plentiful in the manufacturing world, although much of it goes unnoticed, or at least unaddressed. If you're thinking of waste purely in a physical capacity, you're catching only a small glimpse of the bigger picture. Any process that costs money but does not add value can be classified as waste. You must identify and eliminate these wastes if you have hopes of achieving lean manufacturer status.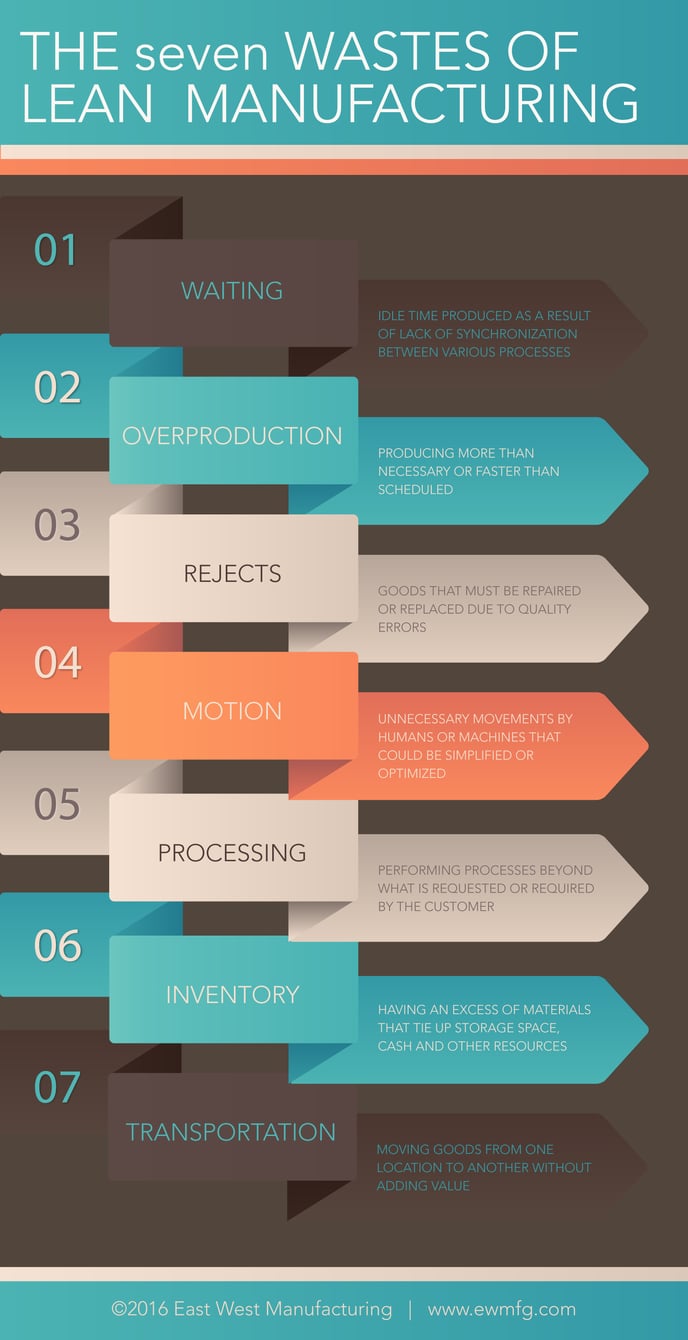 How to Eliminate the 7 Wastes
Understanding the 7 wastes of lean manufacturing is the easy part. Now you have to figure out how to get rid of them! Below are some tips for battling each type of muda.
1. Waiting
Synchronize processes (machine and human) as best as possible
Increase reliability of processes
Reduce down time by improving efficiency
2. Overproduction
3. Rejects
Develop a world-class quality assurance program
Focus on preventing defects rather than resolving problems post-production
Implement a poka-yoke ("mistake-proofing") system to reduce defective parts
4. Motion
Decrease travel time between work stations
Remove excessive or unnecessary machine movements/actions
5. Processing
Clarify customers' standards and expectations ahead of time
Only perform processes necessary to meet these standards and expectations
Use appropriate processes (avoid overly complex machinery or processes if possible)
6. Inventory
Keep raw material and finished goods inventories as lean as possible
Use Just-in-Time (JIT) inventory techniques
Establish must-take terms for inventory customers to keep turns steady
7. Transportation
Utilize most efficient routes (most obvious route may not be most efficient)
Stage processes as close together as possible and ensure layout is sensible
Optimize material handling systems and consolidate storage areas
Conclusion
Eliminating waste is a process in itself. It won't happen with the snap of your fingers. Focus on how and where you can add value for your customers (rather than producing waste). This is a natural way to improve processes, reduce inefficiencies and get closer to becoming a truly lean manufacturer.