Technology plays a huge role in accomplishing everyday tasks at East West Manufacturing. Jeff Sweeney, co-founder and Executive Vice President of East West Manufacturing, was recently quoted in an article by Industry Week detailing how today's technology helped secure a deal with a customer across the globe with minimal time and effort.
As seen in Industry Week
Article by: Ginger Christ
Published on July 11, 2013
Leadership & Strategy: Mobile Manufacturing Execs
For today's mobile executive, apps are nothing new; they're an ingrained part of daily business.
Jeff Sweeney credits Skype with securing an eight-figure new business deal.
Well, partially.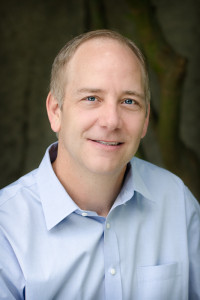 The co-founder of East West Manufacturing Co. was landing in Atlanta, where his company is based, when he received a Skype call. The call turned out to be a multiparty conference with customers in New Zealand and Vancouver and associates in Atlanta, China and Vietnam. While still on the Delta plane, he was able to knock out a 30-minute spur-of-the-moment conference call and expedite the quote process, essentially sealing the deal and gaining a new customer in New Zealand.
"It really saved a bunch of time and facilitated getting that done," Sweeney says.
Without Skype, he would have had to delay the call until a conference bridge could be set up, and potentially lose the early-mover advantage his global contract manufacturing company gained by using the video conferencing app.
While Skype is his app du jour, Sweeney has transformed his business on a broader scale using technology. Employees use only laptop computers, and the company gave workers iPads during its holiday party.
"It has allowed us to grow without having to add staff linearly with our growth," he says.
For a 50% growth in sales, he has had to increase his 500-person company's staffing level only 20% to 25%, thanks to the efficiencies inherent in his largely digital operation.
Mobile apps offer the ability "to better communicate with our far-flung enterprise around the globe," Sweeney says.
Even as the company gets larger, Sweeney isn't traveling more often than in the past. He still spends only about 25% of his time on the road visiting factories abroad.
That's because East West Manufacturing has made Skype -- and other mobile tools -- part of its daily operations.
404.252.9441 | www.ewmfg.com | info@ewmfg.com