(seen in Atlanta Journal Constitution, August 18, 2013, by Greg Bluestein)
Georgia governors have long dreamt of a Chinese investment onslaught that sends new business surging through the state. Sonny Perdue once compared the painstaking process to farming: You plant, you water, you fertilizer and then wait for the harvest.
Georgia's still waiting. So as Gov. Nathan Deal kicks off a 12-day journey to Asia on Monday, the state plans a new -- and perhaps novel -- strategy to grab a bigger share of China's export market and lure investment. His journey holds both the promise of a surge of jobs and spending that could directly benefit Georgians, and the risk of another trade mission that produces high hopes and scant results.
The delegation will open a new office in the emerging port city of Qingdao, a place where no other U.S. state houses an office. The latest trade delegation also features a large contingent of agricultural leaders who hope to carve out new markets and reassure existing clients of their products' quality.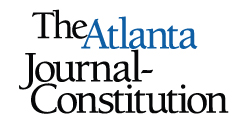 The trip comes at a precarious time, however. While the U.S. economy slowly recovers, China's has gone in the other direction. The flurry of Chinese manufacturers that announced big investments here has largely fizzled and there's no guarantee of a payoff for Deal, who makes job creation the cornerstone of his suddenly reheated re-election campaign.
China is the state's second-largest trading partner, and Georgia's business leaders drool over the prospect of making deeper inroads to the growing market. So do domestic and international rivals competing for Chinese contracts.
"If Georgia is not aggressive, they will go elsewhere," said Guanming Fang, an Atlanta attorney specializing in Chinese contracts.
Deal, making his second trip, is the latest in a parade of Georgia governors to carry the state flag to China. Past trade missions have yielded promises of new development, but many went unfulfilled. Some executives say the state's marketing lags other competitors', and critics argue the trips are little more than junkets.
Like his predecessors, though, Deal preaches faith and patience in the state's outreach.
"China is becoming very fertile ground for Georgia agriculture products to be sold," said Deal. "I still have high hopes for China."
Just a few years ago, the state's prospects for heavy and growing China trade ties could hardly be questioned. A string of high-profile investments were announced. Delta Air Lines won a non-stop flight to Shanghai. And Atlanta was in the running for a coveted Chinese consulate.
But promises of millions of dollars in new investments and thousands of jobs never materialized. The nonstop flights were grounded. Georgia exports of $3.6 billion to China pale in comparison to the $15.8 billion in Chinese goods it imports. Houston won the consulate.
Some companies vowing to post beachheads either never arrived or quickly retreated, victims of the economy or other outside forces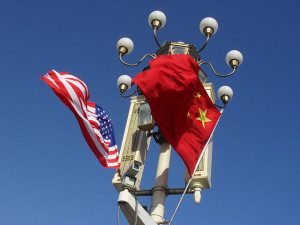 that hampered the rest of the country. They include Sany Heavy Industry Co., the largest Chinese firm in Georgia with 150 employees. Its plans to invest $25 million in its Peachtree City facility, announced during Deal's 2011 visit to China, have been shelved until the market for its heavy equipment products improves.
For all the decades of trying to lure Chinese investments to Georgia, there's little to show for it. Chinese companies have opened only 19 facilities in Georgia and employ fewer than 400 people. Germany, by comparison, has more than 400 facilities here that employ at least 20,000 workers.
"Some of the early ones aren't panning out like we want, but I don't know anyone who thinks we should not be looking at China," said Chris Cummiskey, the head of Georgia's economic development department. "Time will settle that."
The timing of the visit and a cost that will likely top tens of thousands of dollars -- state officials wouldn't offer an estimate -- also raises political risks for a governor facing intraparty competition. Deal's rivals say the governor's time and money spent on the trip should be better spent at home.
Dalton Mayor David Pennington, a Republican who is running for governor, said it's "disheartening to learn that Nathan Deal is heading to communist China in an attempt to prop up Georgia with foreign money rather than taking the bold steps necessary to help Georgia businesses flourish."
China's 1.3 billion population, growing middle class and valuable currency reserves already play a significant role in the state economy. Georgia imports more from China than from any other nation, and China buys more poultry and carpet from Georgia businesses than any other nation.
State officials say they can't sit back and rely on the federal government to promote it overseas.
But a cooling economy and rising manufacturing costs present new challenges. Chinese policymakers are shifting their focus toward more domestic consumption. That means China's appetite for raw materials is likely to rise as it feeds its rising domestic demand.
"They're going to need resources. They need poultry, they need food, they need kaolin," said Penelope Prime, a Georgia State University professor and director of the China Research Center. "Where else do we go (for customers)? Brazil? Their economy is slowing more. China's a big place and if its economy is growing at only 5 percent it's still a huge opportunity."
Most analysts caution that China's presence in Georgia will remain limited in the near future. China could see Georgia as a prime spot for distribution centers and logistics operations, but that could segue into new opportunities for the state down the road, said Mason Cargill, an Atlanta attorney who represents U.S. companies working in China.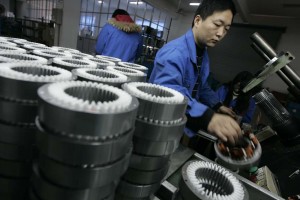 "China isn't as significant to Georgia as Japan, but it's still important to make it a priority," said Cargill. "There's enormous amounts of cash sitting in China that's not being invested rightly. Georgia companies could be targets for acquisitions and put Georgia on the map for China. And that could lead to opportunities for joint ventures."
Business leaders with close ties to China argue more tax dollars should be used to promote Georgia in the market. Scott Ellyson, the chief executive of Atlanta-based East West Manufacturing, often discovers locals know about Atlanta but have heard little of Georgia when crisscrossing China.
"We need to invest the money to create the marketing machine," he said. "Georgia has so much to offer. It's all a part of globalization. You have to put the money out there to get the message out. It's no different than how a business operates."
State leaders say the revamped strategy is a step in that direction. It relies heavily on the emergence of Qingdao, a north China city of nearly 5 million that's home to Tsingtao beer brewery, a vast seaport and the home of electronics makers Haier and Hisense, the latter which put its North American headquarters in Atlanta's northern suburbs.
The focus on the emerging tech hub mirrors Georgia's hopes to create a "knowledge-based" workforce seeking higher-skilled -- and higher-wage -- manufacturing centers.
"It's a growing city, it's a young new city. It's in one of the wealthiest and most populous states in China," said Cummiskey. "And we think it will be a great match."
Cummiskey said the only other international government with a presence there is the German state of Bavaria. Other U.S. states tend to cluster their offices in Beijing or Shanghai. But some see the pick as a way for Georgia to distinguish itself from the many competitors looking to carve up the market.
"Maybe the idea is that every other state is in Shanghai so we'll go to Qingdao," said Cargill.
Georgia's trade mission strategy has multiple layers. Several university administrators plan meetings to build research ties. Georgia World Congress Center head Frank Poe will join tourism officials in meetings and visits designed to lure conventions and travel to Georgia. And a half-dozen agriculture industry officials have a series of one-on-one meetings with suppliers and firms.
Agricultural Commissioner Gary Black said his top priority is meeting with brokers who have raised quality concerns over Georgia products. And industry representatives from poultry, cotton, pecan and horticulture groups hope to impress buyers to expand their market share.
"This is a team representing the major commodities of Georgia and we're able to go together and represent the mainstream of Georgia agriculture. It's unprecedented," said Black.
Deal and Cummiskey also plan trips to Korea for corporate calls and Tokyo to celebrate the 40th anniversary of the state's office there. The focus of the mission, however, is on China, with visits to Qingdao, Shanghai and Jinan.
Cummiskey, who likens the state's strategy to a "two-putt" in golf that positions the state closer to its goal, said there could be short-term gains from the China visit as well. Several negotiations are in final stages and Deal's office hopes to close several while in Asia. One potential deal is believed to involve a chemical plant eyeing a location near Savannah.
"China's the second largest economy in the world. If I was to ignore it I would be a mess at my job," said Cummiskey, adding: "There might be more bumps in the road. We don't have a crystal ball, but it's important for us to be visible there."
------
Georgia and China at a glance
-- China's economy is the world's second-largest.
-- Georgia exports to China totaled nearly $3.7 billion in 2012, making China the state's second-largest export market.
-- Top exports: Civilian aircraft engines, cotton, poultry and chemical woodpulp.
-- Georgia imports to China totaled $15.8 billion in 2012, making China the top international importer to the state.
-- Top imports: Machinery, furniture, knitted clothing and medical equipment.
-- At least 64 Georgia companies have operations in China.
-- There are 19 Chinese facilities operating in Georgia and they employ more than 375 people. The largest is Sany America, a manufacturing firm that employs more than 150 people.
___ (c)2013 The Atlanta Journal-Constitution (Atlanta, Ga.) Visit The Atlanta
Journal-Constitution (Atlanta, Ga.) at www.ajc.com Distributed by MCT
Information Services