ABC's TV show, "Shark Tank" averaged over seven million viewers per week for this, its 6th season! Whether you love the concept or enjoy watching Lori, Barbara, Robert, Daymond, Mr. Wonderful, or Mark Cuban either build or shatter dreams, the reality is that people enjoy watching everyday products get the opportunity to grow big time.
Watching people pitch can be both exciting and excruciating depending upon the product and the delivery. If you are like me, the first question you ask is:
Who would buy this?
Since I'm business curious and work in the world of manufacturing my second question is:
Where is the best place make it?
There is the risk - 50/50. Commercialization (who buys and what do they pay for it?) and Manufacturing (where do we make it and what is the landed cost?)
To view the show through the lens of an engineer, global sourcing, or buyer who has worked in global manufacturing in some capacity is to know where much of the risk lies. To this group, the risk lies in the supply chain.
Often what the audience does not see on Shark Tank is when the product "goes to a direct Asian factory" for the lowest possible cost, is that by partnering with one of the 'sharks', the inventor has connected with someone who already has established supply chain partners in Asia. This is exactly 'how' the risk is minimized by the investor shark. They have access to manufacturing that most inventors, early stage, and even established companies simply do not.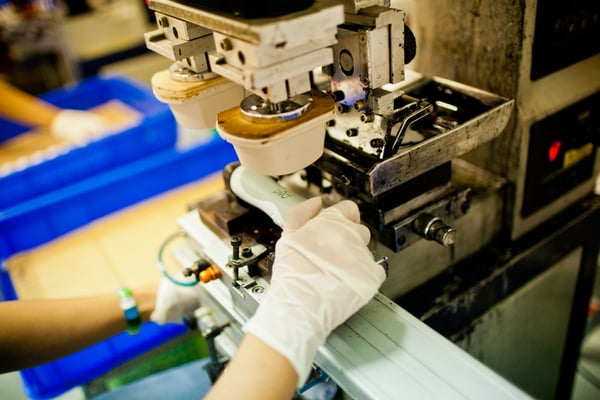 Most of us will not fly to Shanghai or Shenzhen, China, and sift through the Chinese Yellow Pages to find a factory that can manufacture our product, to Western quality standards, and get the financial terms, supply chain management, and engineering support that a company with expertise in this area can deliver. Read what Lori Greiner recommends avoiding when having your products manufactured overseas.
Global manufacturing companies exist to partner with domestic companies who want to leverage the efficiencies of manufacturing globally (reduce cost) while mitigating the supply chain and quality risk of attempting to do this on their own. If you seek a commodity product, like a plastic 5 Gallon bucket, then check Alibaba where over 5,000 options for those buckets already exist.
If you can't get enough of Shark Tank you are in luck. Season 7 was renewed along with a second season of Beyond the Tank, the follow up series!