Scott Ellyson, CEO of East West Manufacturing, was recently interviewed by Marketplace to discuss the effects Chinese New Year has across the globe. Scott's interview was featured on NPR February 6, 2014.
As seen on Marketplace.org: For the growing number of international companies who do business in China, Chinese New Year is an occasion for workers to take time off and be with their families.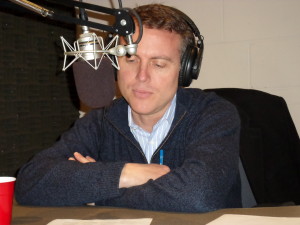 The two-week holiday can mean more than two months of delays for a global economy that depends on all sorts of parts and goods traveling in and out of China.
For Scott Ellyson, CEO of East West Manufacturing, the New Year means pretty much everything grinds to a halt.
"If you can imagine, as many as a billion people hit the road at the same time trying to get back to their homes, and just everything goes into gridlock," Ellyson says.
How does that happen? One reason, Ellyson says, is the uncertainty of the workforce.
"You often don't know how many of your workers are going to show up after the Chinese New Year. The labor force in China is very migratory, folks often move from the western region to the eastern region of China to work," he says.
"Some years you may lose 25 to 30 percent of your workers after Chinese New Year, they just might not show up because they realize there's better opportunities closer to them or in a different region."
Click here to listen to Scott's full interview with Lizzie O'Leary.
For more information about East West Manufacturing, please visit: www.ewmfg.com.
404.252.9441 | www.ewmfg.com | info@ewmfg.com