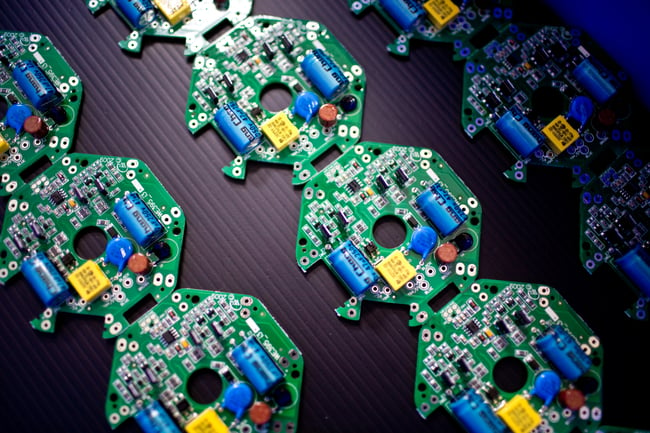 Do you order electronic assemblies that contain long lead time (LLT) components? Nothing is more frustrating than placing a large PCBA order only to find out that a key component has a 180-day lead time, slowing down the entire production process. Why do some components have such long lead times, anyway? Here's the deal: Factories typically run lean material on hand and try to keep their production schedules full. Since they don't have much incentive to hold inventory, and production lines may be booked out several months, you may find yourself waiting for months to receive the parts you need.
There are a handful of ways to source and manage LLT components through your supplier that will make the process less painful. Here are your main options, in order of favorability:
1. Blanket Purchase Orders for Finished Goods
Place blanket orders so your manufacturing services partner (MSP) can order LLT components ahead of time and hold some stock. You can then request staged releases well in advance to keep the supply chain running smoothly. This approach also gives your MSP some flexibility. If you can't place blanket orders, at the very least you should provide EAU or sales forecasts so your MSP can anticipate when to order LLT components.
2. Long Lead Time Components Inventory Arrangement
You can set up an arrangement where your supplier holds inventory of components with lead times greater than X number of days. Here's how this works: The supplier will provide a list of components that fit this criteria, along with total cost of goods needed for an order (based on your EAU). You issue a PO for that amount and promise to place an order for finished goods (FG) within X days of arrival of the LLT components at your supplier's location (for instance, the supplier may hold the parts in inventory for 90 days). Once that time is up, you either place an order for finished goods, or you pay the supplier for the long lead time components they bought for your upcoming order. This guarantees that the LLT goods are on hand and ready for production but also protects the supplier from tying up cash in stagnant inventory. As the customer, you do have a responsibility to pay the supplier per the agreed-upon terms.
In most cases, once you place a PO for FG to use up those pre-ordered LLT components, the supplier will immediately replenish the LLT components and the process will start over again. Providing an annual EAU or sales forecast will allow your supplier to keep the pipeline full and you in stock. Before launching a new project, discuss how this process should work with your supplier.
3. Sourcing from Stocking Distributors
Stocking distributors are authorized sellers that offer flexibility in availability, quantity (no MOQ) and lead time. This convenience does come at a premium, though. Examples of stocking distributors include Digi-Key, Mouser, Allied, Arrow and Future. If you're willing to pay a little extra, you can get components much faster through a stocking distributor than through a supplier. Because these companies are authorized distributors and have close relationships with suppliers, authenticity and quality are typically not issues.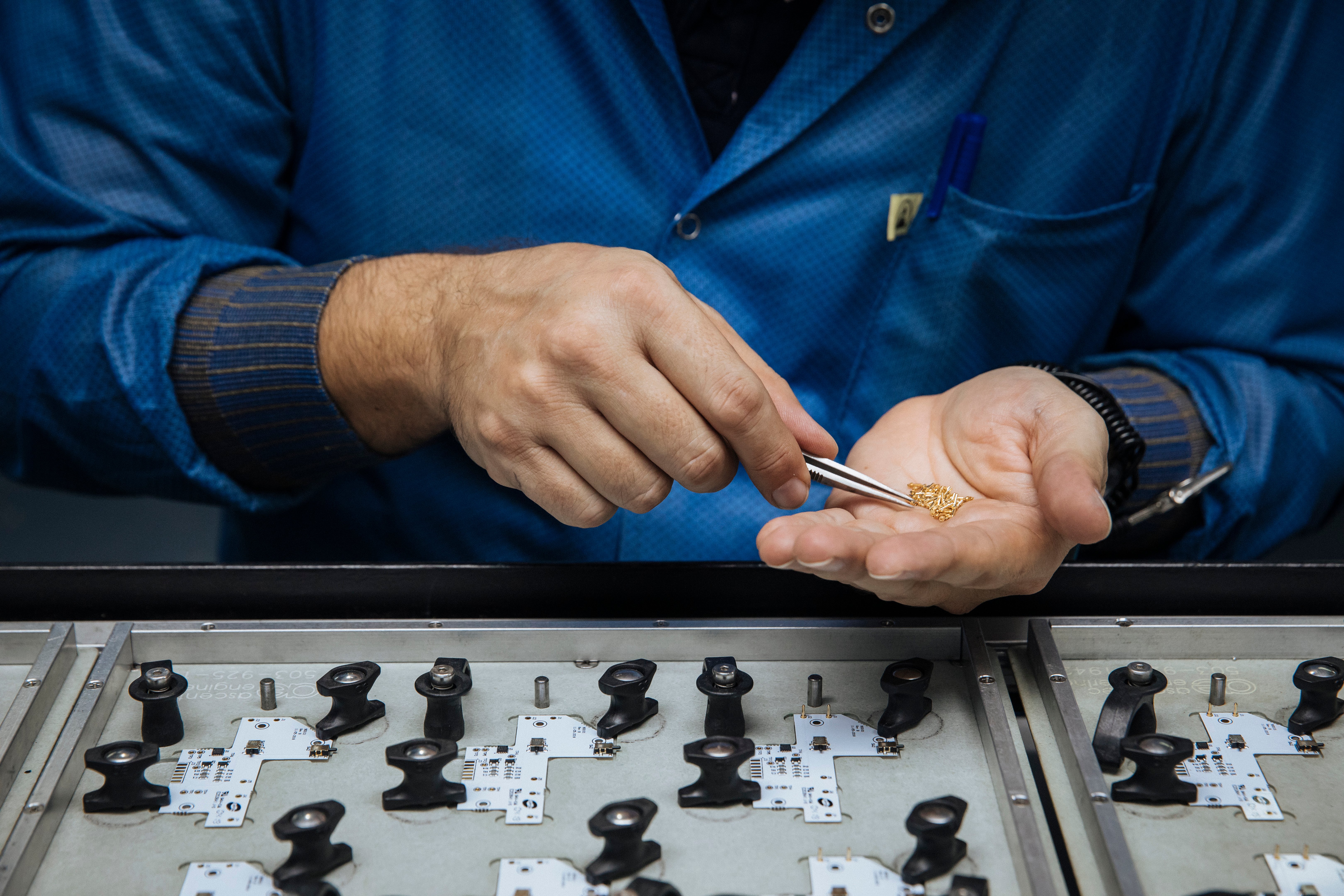 4. Sourcing from the Gray Market
First things first, an urgent disclaimer: East West strongly discourages purchasing components off the gray market. We do NOT buy from the gray market unless specifically instructed by our customers, against our recommendation. This should be an absolute last resort.
What is the gray market? If you think it sounds a bit sketchy, that's because it is. While the black market is chock full of illegal goods, the gray market is, well, a less cryptic version of that, mainly for electronics – let's call it "Black Market Light" (sounds refreshing)! While you can find legitimate and high quality parts on the gray market, there are also counterfeit and illegally imported goods in the mix. The advantages of sourcing from the gray market are that you can get goods quickly, and sometimes end-of-life buys can be sourced here to finish out a production run. However, the disadvantages outweigh the advantages. Namely, authenticity cannot be guaranteed. As mentioned above, the parts could be perfectly fine, or they could be totally counterfeit. You don't really know what you're going to get, and taking that gamble is usually not worth the risk. Since there is no legitimate paper trail for the goods (also, no warranty), it's more difficult to verify that they were properly made and are of good quality.
How to Protect Your Supply Chain Components
Are you worried some components in your assembly could be coming from the gray market or an otherwise unauthorized source? You reserve the right to audit your supplier's purchasing history. Since most suppliers would not be willing to disclose all their purchasing records (which show actual cost), you can make an arrangement with them that on any PO, you can select X number of components at random and see the purchasing documents for those items. This gives your supplier incentive to keep their records clean for all components and allows you to spot check.
Two Tips to Make the Process as Smooth as Possible
1. Qualify Component Alternatives
If you have a sole source for a component, that factory has a LOT of power, and you have no leverage for negotiations around MOQ, lead time, pricing, etc. Always try to have an alternate source for as many components as possible. This helps with leverage in negotiations and gives you greater flexibility. If one supplier discontinues a part or goes out of business, you don't want to be scrambling to source a crucial part. If you do find yourself in a sole supplier situation for a component, negotiate till you're blue in the face, especially if it's a component that you'll be building your design around. Before finalizing your design, make a deal with the supplier so you don't face unexpected hurdles down the road, which could compromise your entire design.
2. Provide a Super Detailed BOM
Before submitting a bill of materials (BOM) to your MSP, make sure you included thorough specs and listed approved substitutions for each component so there is no confusion. This also helps keep things running smoothly if a substitution has to be made on a whim – you won't lose time qualifying a new part or supplier. If any part does not have an approved substitute, include the contracted price and lead time on your BOM.
Every component in your supply chain is crucial. Managing LLT items should be a priority to keep you in stock and in business.