Looking for best practices, inspiration or the latest developments in manufacturing? We've compiled a list of 10 of the best blogs to read to stay in the loop. While some may interest you more than others, they all offer extensive and interesting information and are updated regularly. Whether you're a manufacturer, someone working in the field, or the subject simply interests you, the blogs listed below (which are in no particular order) are worth a read.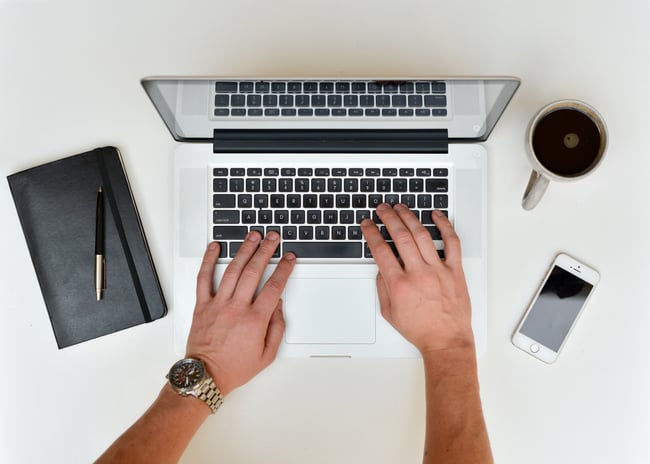 Photo Source
Follow @Apriso
The Manufacturing Transformation blog is operated by manufacturing operations management (MOM) software developer Apriso, which was acquired by Dassault Systemés in 2013. This blog addresses supply chain issues and opportunities, including global traceability, increasing ROI on manufacturing machinery and the benefits of using plastic pallets.
From their website: Our mission is to provide a community forum to discuss various facets of today's global manufacturing transformation. Supply chain complexity, technological advances, the pursuit of lower costs and ever increasing customer expectations has created a manufacturing revolution – comprising of both opportunities and threats.
Follow @shopfloorNAM
Shopfloor should be your go-to blog for manufacturing industry news, trends and regulations. Because the blog is produced by the US-based National Association of Manufacturers (NAM), its primary focus is on US manufacturing.
From their website: Shopfloor is the blog of the National Association of Manufacturers (NAM). Since its founding in November 2004, Shopfloor has been a recognized resource for manufacturing advocacy on issues such as energy and labor policy, legal reform, trade and regulation. The National Association of Manufacturers is the largest manufacturing association in the United States, representing manufacturers in every industrial sector and in all 50 states.
Follow @METALMINER

Turn to MetalMiner for metal news and forecasting. From daily metal price tracking to annual buyers guides, let them be your source for all things metal.
From their website: MetalMiner – a digital multimedia resource for metal-buying organizations – identifies metal market trends and price direction, provides daily metal market analysis and commentary, and offers insight and strategies to mitigate risk and reduce costs. Uniquely, MetalMiner provides a preemptive global perspective on the issues, trends, and trade policies that will impact how you source and/or trade metals and related metals services. Our analysis and tools for buyers, purchasing professionals, and everyone else for whom metals and related markets matter come from deep inside the business.
Follow @DreamItDoItNE

If nothing else, you will feel good about what The Nebraska Advanced Manufacturing Coalition (NAMC) is doing to encourage youth to consider careers in manufacturing. The blog features new manufacturing projects and efforts in the Midwest specifically. This is especially important due to the major manufacturing skills gap the US is facing.
From their website: The Nebraska Advanced Manufacturing Coalition (NAMC) is a statewide, all-volunteer partnership between business, education, government and labor. The NAMC supports the Dream It. Do It. Initiative and the STEM Match Initiative to help address the skills gap in advanced manufacturing and related businesses. The Dream It. Do It. Initiative is designed to raise awareness of advanced manufacturing and STEM careers by developing programs that support young people. Dream It. Do It. is helping to identify education paths to obtain skills that lead to good paying careers in manufacturing and related businesses.
This blog will keep you in the know about regulatory changes (e.g., ISO standards) as well as best business practices like stream mapping and supply chain optimization to keep your company on the right track.
From their website: Since 1991, MMTC has assisted Michigan's small and medium-sized businesses compete and grow. Through personalized services fitted to meet the needs of clients, we develop more effective business leaders, drive product and process innovation, promote company-wide operational excellence and foster creative strategies for business growth and greater profitability.
Follow @MDTeditor

MDT Magazine's website is chock-full of interesting medical device content. From 3D printed body parts to doctor-operated drones to marketing your medical product in Europe, MDT covers a wide range of compelling topics related to medical device design.
From their website: Medical Design Technology engages an audience of design engineering and corporate management professionals, empowering them to elevate the quality and innovation of their development initiatives. Respected, high-level editorial content, including daily updates on news, products, and best practices; video broadcasting; webcasts; blog posts by editors, special contributors, and readers; and multiple design tool resources, enables these decision-makers to generate informed technology purchasing decisions in the early, middle, and advanced stages of the design cycle.
Follow @NIST_MEP
Powered by the Manufacturing Extension Partnership (MEP), the Manufacturing Innovation blog addresses a variety of topics aimed toward US manufacturers.
From their website: Since its inception in March 2011, the blog serves as a resource for manufacturers, industry experts and the public to discuss key manufacturing topics. There are articles for those looking to dive into new strategies emerging in manufacturing as well as useful information on tools and opportunities for manufacturers.
Follow @MAPI_Mfg_Info
The Manufacturers Alliance for Productivity and Innovation (MAPI) publishes the Manufacturing Outlook Blog, which tracks and forecasts industry trends and delivers insight into ongoing developments and issues in the manufacturing world. Which country is the next major manufacturing hub? What does the future of manufacturing in the US really look like? MAPI's blog will help you find the answers.
From their website: The Manufacturers Alliance for Productivity and Innovation (MAPI) is a member organization focused on building strong leadership within manufacturing, and driving the growth, profitability, and stature of global manufacturers. MAPI contributes to the competitiveness of U.S. manufacturing in several ways: 23 councils that executives use to exchange best practices with peers; Global forecasts, regulatory analyses, and industry surveys; Independent, expert manufacturing data to promote U.S. and global manufacturing. MAPI provides the timely and unbiased information that business executives need to improve their strategies, boost productivity, and drive innovation.
Follow @KeepitMadeinUSA
For all things Made in America, visit Manufacture This, a blog hosted by the DC-based Alliance for American Manufacturing (AAM).
From their website: The Alliance for American Manufacturing (AAM) is a non-profit, non-partisan partnership formed in 2007 by some of America's leading manufacturers and the United Steelworkers. Our mission is to strengthen American manufacturing and create new private-sector jobs through smart public policies. We believe that an innovative and growing manufacturing base is vital to America's economic and national security, as well as to providing good jobs for future generations. AAM achieves its mission through research, public education, advocacy, strategic communications, and coalition building around the issues that matter most to America's manufacturers and workers.

Follow @fabbaloo
Sorry to disappoint, but Fabbaloo is not the latest web-based clothing company. Instead, it is a website bringing you the latest and greatest in the magical world of 3D printing. (Although, these distinctive 3D-printed Crybaby Shoes were featured as one of the site's designs of the week. Yowza!)
From their website: We believe in a near future where everyone can easily make any 3D objects by using inexpensive desktop equipment. Fabbaloo tracks developments in the amazing technology of 3D Printing, publishing news and analysis daily. Whether from a manufacturer's press release, onsite coverage of events or just some crazy ideas we thought up, our posts will keep you up to date.
Which manufacturing blogs do you read? Is there a blog that we should add to our list? Let us know in the comments below or Tweet to us!
Also take a look at our post 20 Manufacturing Thought Leaders You Should Follow on Twitter!