If you're reading this blog, you've probably visited our website. And if you've visited our website, you probably know that East West Manufacturing is a global contract manufacturer with facilities in China, Vietnam and India. That covers the east, but what about the west? Why doesn't East West have manufacturing facilities in the U.S.?
To answer that question, we went to Jeff Sweeney, one of the company's co-founders. "The core vision," says Jeff, "is that we believe there is a single best place in the world to add a particular part of value to a product, and if it's done at that singular best place it becomes a sticky, durable relationship with a customer."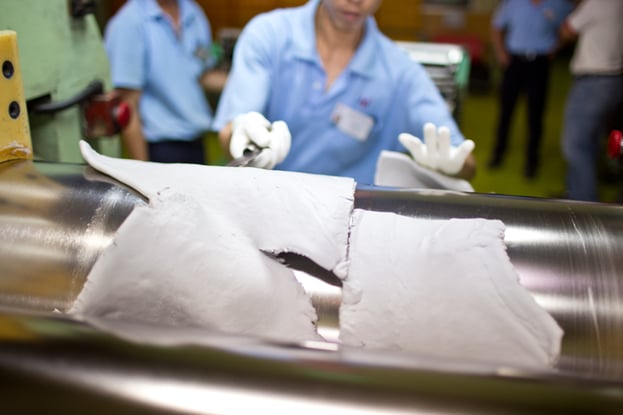 East West creates that "sticky, durable relationship" in several practical ways. In addition to finding the best location to make things, the company offers outstanding engineering/design expertise here in the U.S. collaborating with counterparts in-country. East West provides U.S.-based customer service, including logistics and warehouse services. We look for the most competitive pricing for materials and labor. These customer-facing factors contribute to the whole East West package.
Our founders talk a lot about arbitrage – it's a foundational philosophy driving East West decision-making and growth. When Jeff and his co-founder Scott Ellyson started East West, they determined that "single best place" for making the items their customers wanted was China, so that's where the company put down roots. Because they constantly look for places where the cost benefit is in their favor, the company eventually branched out to Vietnam and India.
Let's face it: the cost of manufacturing in the U.S. can be prohibitive for many companies. Just look at taxes alone. In an interview with Site Selection magazine earlier this year, Scott called U.S. tax rates one of the biggest issues manufacturers face with respect to location decisions. "We're the highest taxed country in the world trying to build a manufacturing base," he said. "You pay 7.5 percent corporate tax in Vietnam. If we were to set up here it would be something like 47 percent. It doesn't make sense."
The cost of labor is obviously lower in places like China, Vietnam and India than in the U.S., but that isn't the sole driver. As mentioned earlier, proximity to raw materials, like rubber in Vietnam or metals in India, significantly influences location decisions.
At the end of the day it's not a matter of off-shoring, on-shoring, near- or far-shoring. It is the rare product, indeed, that is comprised of parts made solely in one country. No, at the end of the day it goes back to our founder's vision of finding the "single best place in the world to add a particular part of value to a product" while providing the best service to the customer. If that happens to be in the U.S., Mexico or somewhere in this hemisphere, you can bet they'll be happy to climb on board.
To learn more about the East West philosophy in practice in Jeff Sweeney's own words, check out this blog post that originally ran in 2014: Right Shoring: Where is the Best Place to Manufacture?
Experience is the best teacher - especially someone else's experience! Click on the offer below to hear from Scott and Jeff about the most valuable lessons they learned while building their company.