Vendor-managed inventory (VMI) is a product replenishment arrangement whereby a supplier either monitors the customer's inventory with its own employees or receives stock information from the customer. The vendor then refills the stock automatically, without the customer initiating purchase orders (source). This type of program boasts several advantages for both buyers and suppliers – read on to learn the top 3 benefits you can expect to reap.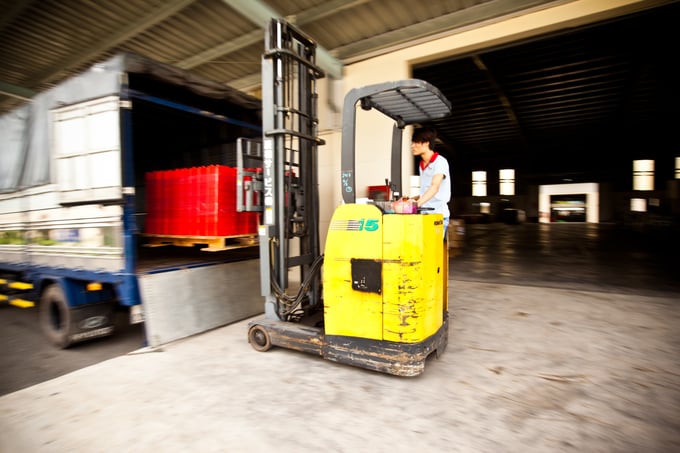 Determine if VMI is a Good Fit for Your Business
First things first: Is vendor-managed inventory a good fit for your company? While it may sound like a sensible strategy in and of itself, it isn't necessarily the right solution for every company. Below are some questions to ask yourself. Decide if this strategy makes sense for your unique position (here is a helpful article), then initiate a conversation with your supplier.
Are your sales a large enough % of business for this supplier to justify assuming more risk?
Are your sales steady? Or highly seasonal? Or mostly make-to-order?
Is your supplier able to adapt quickly to changes in your forecast?
Does your supplier have the resources (trained employees) and infrastructure (sophisticated IT systems, warehousing space) readily available to adequately manage your inventory?


Useful for Small, Medium and Large Businesses
If you're thinking your company is too small to benefit from an inventory management program, hear me out: this structure is not exclusively for large companies! For those struggling with the challenges of long lead times, a VMI program can alleviate some of those woes.

By analyzing SKUs in multiple categories, your supplier can build containers to decrease overall stock and increase purchase frequency. This, in turn, allows you to maximize savings. Your vendor can help you make better buying decisions, including managing costs by reducing spikes and dips in inventory.
3 Benefits of a Vendor-Managed Inventory Program

1 |
Lean Inventory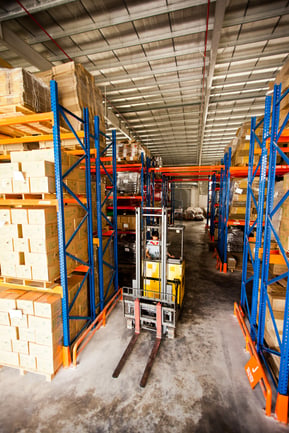 If you're familiar with inventory management, then you know that cash flow and inventory levels go hand in hand. There's nothing worse than sitting on valuable, slow-moving products – literally watching your cash sit idle as it collects dust in your warehouse. One benefit of a VMI program is that your supplier assumes the liability of that tied-up cash. Simply let your supplier know which goods you need and when you need them, and wait for the shipment to arrive at your loading dock. Pretty magical, right?
Disclaimer: It's not quite this simple starting out. You and your supplier must settle on a detailed arrangement and clearly defined terms, like inventory hold periods, must-take deadlines, payment terms and more.

A vendor-managed inventory program can also help you plan for production gaps like the Chinese New Year shutdown, which can negatively impact your supply chain and create inventory shortages if not managed properly.
2 |
Reduced Operating Costs
Guess what? When your vendor is managing your inventory, you don't need the space and personnel to manage a (literal) boatload of product – your vendor does that for you. Simply provide your vendor or contract manufacturer with your sales history and on-hand inventory count. They will use this information to forecast your demand and suggest the quantity and frequency to order. You can either place the orders according to their suggestions or allow them to order on your behalf based on the proposed schedule.

Once goods are ready, they will ship to your contract manufacturer's warehouse (at least that's how we do it here at East West) or a third-party location and relax in storage there until you send an inventory release indicating that you're ready to receive them.
3 |
Stronger Supplier Relationship
The beautiful thing about this arrangement is that it creates a real partnership between you and your supplier. This partnership helps you reduce costs by ordering more efficiently while also helping your contract manufacturer or vendor manage their manufacturing requirements and mitigate unanticipated fluctuations in seasonal demand and market shifts.

Providing this sort of insight for your contract manufacturer helps them ensure that your product is stocked when you need it most. A VMI program can be utilized as a backup plan to guarantee you're ordering the right quantities at the appropriate time, or it can be used as your primary tool to dictate purchases with your supplier.
Read More:
3 Tips for Painless Supplier Agreements
5 Tips to Diversify Your Supply Chain
How to Change Suppliers the Right Way
The Trick to Managing Long Lead Time Components Through Your Supplier