It's no secret that labor costs are rising in China, and talk of alternative manufacturing locations continues to grow. While some operations are returning to the US and Europe, others are staying in Asia, and India is rapidly attracting more business. Yes, there are labor and raw material advantages, as well as increasing infrastructure, but there are other perks to India that you may not realize. If you manufacture on a global scale or are considering exploring the possibilities of how India can add value to your organization, below are seven advantages you need to know about.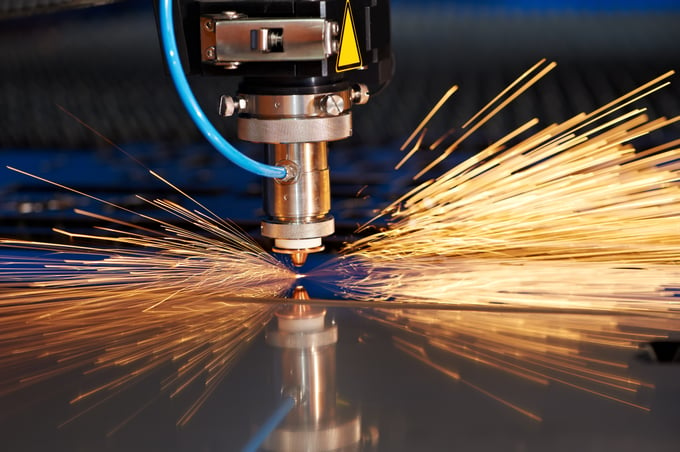 1 | Raw Material Control
Factories in India are sticklers about testing, retesting and certifying that the raw materials they receive are exactly as they should be. If you have a metals project, you should definitely consider adding India to your global supply chain, as various metals are native to this region. Such strategic sourcing will pay off in the long run.
2 | Labor Resources
India has engineers. Lots and lots of engineers. And many are bilingual. Did you know that India has the second-largest English-speaking population in the world, second only to the US? An impressive 225 million Indian residents speak English, according to data from November 2014. Additionally, a labor force of 500 million+ skilled and unskilled workers certainly doesn't hurt for manufacturers. The WSJ reported in June 2015 that a whopping 12 million people enter India's work force each year.
3 | Labor Cost Advantage
Speaking of the labor pool, India serves as a worthwhile alternative to China because of their lower cost of labor. As of November 2014, the hourly manufacturing labor cost in India averaged 92 cents, compared to $3.52 in China, according to Bloomberg (data via Boston Consulting Group). While India lacks the advanced infrastructure that China has to offer, India manufacturing is absolutely viable and thriving today. Prime Minister Narendra Modi's Make in India campaign aims to make major changes on this front as well.
4 | Quality Equipment
Indian factories are equipped with......Indian machinery? You might be surprised to learn that you're more likely to find Japanese machines in an Indian factory, as the ownership demands quality equipment to manufacture their products. They also rely heavily upon world-class measurement tools and machines (micrometers, tensile, spectrometer, etc.) that are manufactured in Japan.
5 | Rich History + Promising Future
While Western investments in India may seem like a relatively new phenomenon, the reality is that India has a long history as an industrial center in Western Asia. In fact, India was a largely unmatched industrial power until 200 years ago. According to the blog 2ndlook, "India's de-centralized manufacturing made it a lead innovator and manufacturer for the longest period in human history."
Combine this impressive track record with predictions of prosperous growth, and you'll see that India is, unmistakably, a promising industrial hub.
6 | Family Factories
Factories in India are often family-owned and family-run. It's not uncommon for retiring fathers to pass factories down to their children, or for a parent to buy a factory for their returning child to operate. While family businesses come with their own challenges, they are typically regarded as more flexible, reasonable and trustworthy.
7 | Care + Transparency
Factory owners and operators in India take a tremendous amount of pride in their products. Most take extra care to ensure what comes off the line is correct. Additionally, there is an inherent level of transparency when it comes to business in India. One of the most important factors is the openness of owners to invite you into their factories -- they are welcoming and receptive to this practice. As of 2015, India ranks higher than China on Transparency International's Corruption Perceptions Index (CPI) by a single percentage point (but it still counts).
Need More Reasons to Choose India?
Check out this graphic, courtesy of India Briefing: