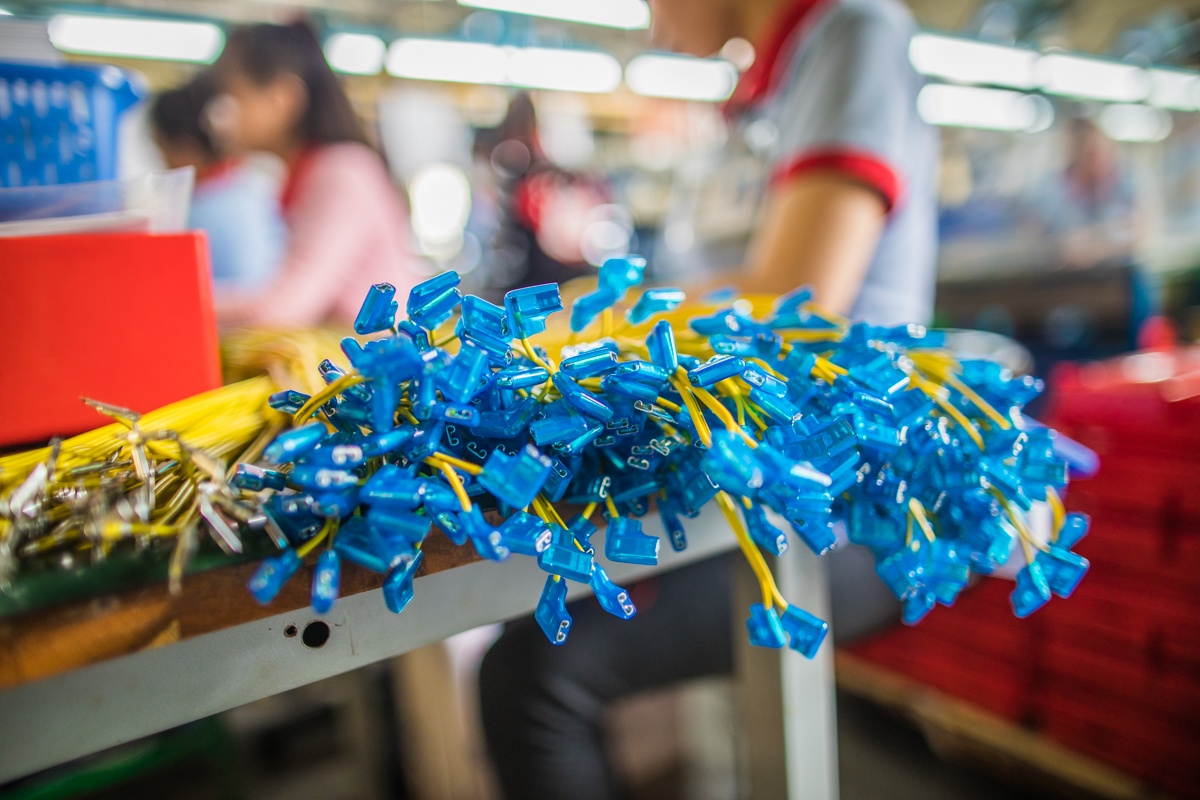 We can do a lot of things but giving people "ballpark" estimates of how much it would cost to make their product without knowing any of the details isn't one of them. And yet, you might be surprised to learn how often we're asked to do that very thing.
In fact, a lot of people want to know how much it's going to cost to make their product without having any idea of the factors that contribute to the cost of the quote. The numbers aren't just plucked out of the air; they have to come from somewhere.
Let's say you've found a contract manufacturer that you want to work with — you're serious about getting a quote. What information do they need from you?
Drawings package - This will probably include some 2- or 3-D drawings/designs.
Gerber files - If your product includes electronics, Gerber files are the 'blueprint' for the engineer working on your project.
Prototype - If you have a prototype, that should be included.
Once you've provided that information, the manufacturer will review the design and materials, and figure out the pricing and tooling requirements. They'll check to see whether the raw materials and components are available, or if they need to be swapped out to meet pricing requirements. At that point, the come up with a quote and share it with you.
Your quote includes a costed bill of material (BOM) which simply means that the BOM lists the component costs for each component of the product. The BOM can show you where costs are heaviest, and maybe show you place to find savings if there are any to be had.
10 Key Categories Driving the Cost of Your Product
MATERIALS
Raw Material: This is the basic material from which your product is made. For example, if you ask for plastic, your contract manufacturer is going to ask what type? They'll want to know what grade. They'll have other questions that will eliminate some types of plastic while including others.
For example:
Does it need to be fireproof?
Will it be exposed to cold temperatures or be in touch with human skin?
Is low odor a requirement?
What about verification of origin, content or quality?
Can you accept a percent or regrind?
You would engage in this same sort of exercise for any type of raw material. It's up to you to determine the parameters of the material, and the parameters you set help guide and determine the price.
Hardware: Basic hardware like nuts, bolts and other fasteners, also, power cables for electronic projects. These are sourced components.
Electronics: Your contract manufacturer will ask what grade of electronics are required, if a specific manufacturer must be used or whether alternatives are an option.
TOOLING
Tooling is the process of designing and engineering the tools that will produce the parts or components of your product. To ensure a high-quality product, you have to ensure a high-quality tool. Considerations of a quality tool include:
Tolerance requirements
Complexity of the tool, single cavity vs. multi-cavity
Quality, grade of steel
Strength, number of shots it needs to last
OVERHEAD & MARGIN
Every company in the world is in business to make money, and that includes your contract manufacturer. Like you, they've invested in infrastructure, equipment, land, employees, raw materials, long lead items, insurance, taxes and they've factored in some margin that they reinvest in their company. Their overhead and margin makes up a small percentage of your quote.
PACKAGING
Customers have a lot of options depending on their product and who the end user is going to be. Items that are individually wrapped or boxed, maybe with some special artwork or packaging can be more expensive than bulk or bagged commodity items.
Aesthetics are important, but always select packaging material that is adequate to the most important task — protecting the product.
FREIGHT/DUTY
There are a host of fees associated with international and domestic shipping and logistics that are part of your product pricing. These include:
Ocean - Full Container Load (FCL), Less Than Container Load (LCL)
Air Freight
Truck
Expedited
Need-to-Clear Customs
Import/Export Value Added Tax (VAT)
Monetary Exchange Fees
If your contract manufacturer doesn't handle the financial side of the shipping for you, you need to hire a professional or a Third-Party Logistics company to handle it for you.
COST OF QUALITY
Products requiring assembling may need to be tested periodically for heat, function or lifecycle. Those metrics may be determined by you, the manufacturer and sometimes by outside sources.
This type of quality performance testing is one of the most underestimated and least understood product cost factors, even though it's the most important thing you can do to produce a quality produce every time. It's simply a non-negotiable item.
THIRD PARTY COMPLIANCE
Some products require more than product testing. They require outside third-party compliance. If your product needs to be approved at an outside testing lab - UL, ETL, CSA or FDA - you will need to put extra time in your production timeline and several thousand dollars more in your product development budget. Some contract manufacturers can help you with this testing at onsite UL-certified labs. But even if they don't have the facilities onsite, reputable contract manufacturers will know how to help you through the process of achieving UL certification, or whether you need to get UL certification at all.
VOLUME DISCOUNTS
Advance planning is a tool that saves time and money for you and your contract manufacturer. Two types of volume discounts typically available are EAU and MOQ.
How many products per year and at what buying cycle do you really need, and can commit to? (Example: 12,000 per year, 3000 per quarter, 1000 per month.). This is EAU, Estimated Annual Usage, and helps your contract manufacturing partner account for all the other variables to arrive at the best price for you.
Purchase minimum order quantity (MOQ). For example, electronic components typically come in reels of 5,000. Anything less must be accounted for. (For example, what else can the CM do with those extra components that are custom built for your project of 3500?)
YIELD/SCRAP
There will always be defects no matter how hard everyone tries to be perfect. These are defects of function or aesthetic that cause the product to be reworked or completed scrapped altogether. Maybe it won't happen to your project, but it must be factored into your quote anyway. It's always better to plan for it than not. The usual budget for rework or scrap is 1 to 2 percent.
LABOR
Some work is mind-numbingly dull and needs nothing more than strong arms and a strong back for lifting, some work requires advanced degrees, visionary thinking and meticulous precision. Even in jobs where robots are employed, or where machines do most of the heavy lifting, people are still needed to run the equipment and troubleshoot problems. "Labor" includes the people who make your product and the people who ship it. It even includes the people who handle your purchase order.
A percentage of each of these 10 categories (sometimes there are more) are included in the cost of your product. And you can probably understand why an experienced contract manufacturer would hesitate to try to offer a "ballpark" figure of how much it would cost to make someone's product. It would be like trying to play one of those target shooting games in a carnival sideshow, trying to hit a moving target.
Accuracy is the goal in the quoting process and the best way to achieve that is to provide the most accurate, up-to-date information to the account manager as possible. They will look for the materials you ask for, but they're also going to look for ways to save you money — maybe on materials if you've said that's a place you're willing to adjust your expectations — or maybe on location.
Then be patient.
Even a simple bill of materials can take time to quote when the account manager is looking for savings. The more complex the BOM, the more time it's going to take to evaluate and determine a cost.
If you have questions, talk to your account manager and make sure you get them answered. You should understand the reasons behind every charge on your BOM.