PT Barnum is attributed with a quote all marketers know and love; "I don't care what you say about me as long as you spell my name right." Most of the time that is very true. However, the recent CBS "60 Minutes" report that some of Lumber Liquidators Chinese made laminate floors may be in violation of health and safety standards due to excessive amounts of formaldehyde could be a death knell to the company!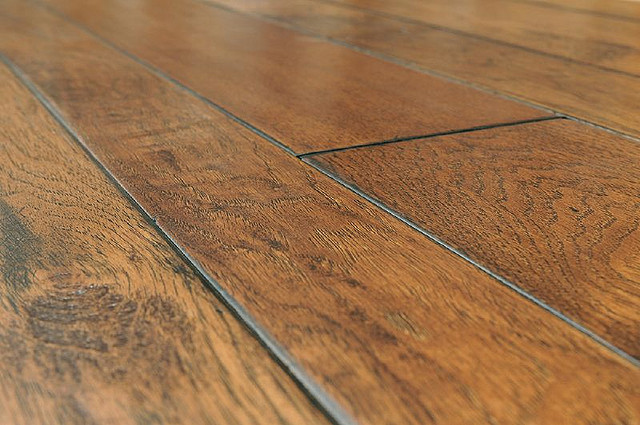 (Souce: https://www.flickr.com/photos/builddirect/2775219502/)
Sadly this is not the first story to hit the national media about tainted products coming out of China. During the rebuilding of New Orleans after the brutal effects of Hurricane Katrina, concerns of Chinese drywall that was contaminated with sulfur began to surface. In 2007 toymaker Mattel had a massive recall after lead paint was found in some of their toys.
Each of these instances is a tragedy and sadly creates unfair opinions about the hundreds of thousands of companies that are manufacturing in China every day. These few are the small minority of bad apples that are spoiling the whole bunch of Chinese companies manufacturing ethically.
The question is: How do big and small companies let this happen? With all technology, process, and people involved how does this continue to happen?
Manufacturing ANYWHERE, especially if overseas, cannot be successful with Ronco Model "Set it and forget it!" Manufacturers and Global Contract Manufacturers need a "Set it and Do it – everyday" policy!
If you are the importer, the manufacturer, or if your name goes on the box of the retail package YOU must absolutely validate and test to insure YOUR customers are buying what YOU say they are.
You MUST have a process and a team to test and inspect – over and over and over again. You simply cannot rely on the factory. YOU must be RELENTLESS in this process – the same way you were about protecting your IP in the first place.
We urge customers regularly to have a quality testing program in place and have it validated by a third party. I call it 'checking the checker.' When it comes to liability exposure you must have a plan. While daily testing and production sampling does sound expensive, it's nothing when you watch an organization lose 25% of the value of its stock in an hour!
If you like risk, buy a motorcycle. Your supply chain is no place to increase risk – no matter how tempting the margin might be!